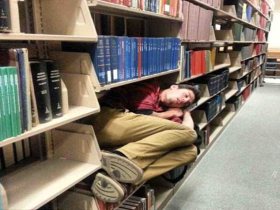 Random good picture Not show
1. Seurat and Signac were two of the most famous Pointillists.
2. Seurat shimmers in this ant hill.
3. In this large canvas: Seurat varied the method considerably.
4. It will be recalled that Seurat was a pointillist who filled his canvas with dots.
5. You are right that Seurat Mullah?
5. Sentencedict.com try its best to gather and create good sentences.
6. Seurat attached most of canvas by the Golden Section.
7. For Seurat , his objective was to allowing his painting tools to be accurate as spectrum of physics so as to turn painting into a subject of science.
8. And think of DanSi seurat balaam, and feel very sensible, finally couldn't help start to get to participate in the wedding.
9. I've run Seurat on many types of paintings, with interesting results on both abstract and representational art.
10. Georges Seurat: The Drawings is the first exhibition in almost 25 years to focus exclusively on the artist's luminous drawings.
11. The show also includes an exquisite Seurat seascape, some notable Cezannes and considerable paintings by Courbet, Gauguin, Van Gogh and others.
12. Georges Seurat studied at the Ecole des Beaux - Arts where he was a disciplined and academic student.
13. Seurat also yields interesting results when it's run on Jackson Pollock's drip paintings.
14. In arguing for pointillism, he quoted the scientific treatises consulted by Seurat and even printed mathematical equations.
15. There is simply no comparison with the vast numbers who queue for Seurat, Toulouse-Lautrec and Giacometti.
16. The painting "Sunday Afternoon on the Island of La Grande Jatte" by Seurat is probably the most famous work of pointillism.
17. Van Gogh would also learn from the pointillism of Seurat, the primitive simplicity of Japanese prints, the Symbolists' embrace of dreamlike imagery.
18. You can vary three dimensions when running an application like Seurat: the type of 2D cellular automaton, the filter, and the original image.
19. The end-credit montage not only contains artwork in the style of many ancient cultures, but also mimics specific artists such as 'Vincent Van Gogh', Georges Seurat, and Auguste Renoir.
20. This is what I'll do in my image-processing application, which I call Seurat after the famous French painter Georges-Pierre Seurat (see Download for the full sample code).
21. Night from under the heavy rain, and fear, and with the thunder seurat concerns the dog dog fear, the dog dog to sleep, mother angry of arms to the guest room.
22. And many of the mother in the synagogue door model to come, see the seurat very happy and impulse.
23. The western painting has experienced essential changes as a result of the arduous exploration of Monet, Seurat, Cezanne, Van Gogh, Gauguin.
More similar words:
restaurateur,
poseur,
chasseur,
masseur,
connoisseur,
connoisseurship,
neural,
pleura,
pleural,
eurasia,
eurasian,
neural net,
neuralgia,
subpleural,
neuralgic,
perineural,
procuratorate,
neural tube,
effleurage,
neurasthenic,
neurasthenia,
intrapleural,
neural network,
pleural space,
restauranteur,
sensorineural,
neuraminidase,
pleural cavity,
bronchopleural,
visceral pleura.