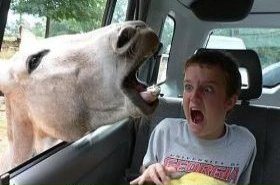 Random good picture Not show
1. His other recreations included golf, rugby football and shooting.
2. His chief activity, however, was rugby football.
3. They cut right across the basic philosophy of rugby football - that is, to go forward and make ground.
4. Most important of all, though, rugby football gave Burton a real and early taste of fame.
5. It cuts right across everything we believe rugby football should be about - driving forward, gaining ground and exerting pressure.
6. And he was in the rugby football team - Rich was proud as proud.
7. It became a new sport called " Rugby Football. "
8. I played rugby football for the college.
9. First international rugby football match, England v. Scotland , played in Edinburgh at Raeburn Place.
10. Rugby football an attempt to kick a goal.
11. Elected to Phi Beta Kappa Society. President, Harvard Rugby Football Club.
11. Sentencedict.com try its best to collect and build good sentences.
12. It was in college that he developed a taste for rugby football.
13. Woods was not only a successful cricketer; he excelled at rugby football.
14. When I came round I told myself I should stick to gentler sporting pursuits ... like rugby football.
15. A playful way of saying that one was playing Rugby football was to call it rugger.
16. He kicked a penalty goal and two conversions, ie in Rugby football.
17. You don't have to tell Welsh about the attractions of rugby football - you' re preaching to the converted!
More similar words:
football,
footballer,
football team,
football club,
football game,
rugby ball,
football coach,
football field,
football pools,
football helmet,
football player,
football season,
american football,
football stadium,
association football,
Football Association,
footbath,
rugby,
footboard,
foot brake,
pussyfoot,
footbridge,
heavy-footed,
by force,
by force of,
drug bust,
drug baron,
not bad,
buy food,
root beer.