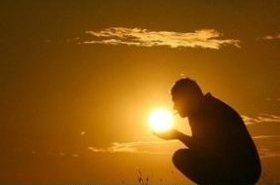 Random good picture Not show
1. My car does about 40 mpg.
2. How many mpg do you get from your car?
3. Fuel consumption is 38 mpg around town, 55 mpg on the open road.
4. This car does 40 mpg , ie of petrol.
5. Free position typed operation panel and pendant MPG are protection design ensure quick and comfortable operation.
6. AIM To study the positive inotropic effect of methyl polyglycoside (Mpg) on isolated guinea pig atria and its mechanism.
7. At 60 mpg, they would give off a billion tons.
8. Both CPG and MPG recovered could be regenerated for repeated use.
9. As it lies, theM45 achieves 16 mpg in the city and 21 mpg on the highway– unexceptional(sentencedict.com), but par for the class.
10. They plan to use Yao 25 mpg to start, and see where that takes us.
11. Simultaneous reinnervation of MPG and EUS by one group of somatic motor neurons may be the major neural anatomy infrastructure for controllable voiding via the somatic-autonomic reflex arc.
12. GMC says the Yukon Denali Hybrid can achieve up to 21 mpg around town.
13. Scheduled maintenance, insurance for a 40-year-old male with a clean driving record, fuel (around 8 MPG in the city, 14 MPG on the highway).
14. Team Li-ion's Wave II two-seater also earned a high fuel efficiency rating — the equivalent of more than 171 mpg.
15. If the gas motor is needed, the Blue - Will is still capable of topping 55 mpg.
15. Sentencedict.com try its best to collect and make good sentences.
16. Light trucks, which include pickups and have to average 24.1 mpg.
17. This is the biggest reason that smaller engines get better MPG then larger engines in cruise.
18. If the proposed fuel efficiency standards were in place today, Edmunds.com reports that only two cars —the 2010 Toyota Prius (50 mpg) and the 2009 Honda Civic Hybrid (42 mpg) —would meet the standard.
19. With compact provides the most user-friendly controller from teach-in functions and other functions like MPG simulation.
20. The E 250 CGI bumps that figure up to 204 horsepower, while still offering 32 mpg.
21. My parents a 2007 Volkswagen TDI ( turbo diesel injected ) , which nicely gets 45 mpg CITY.
22. An engine start-stop function and regenerative braking help nudge the fuel economy to a claimed 56 mpg city and 65 mpg on the highway.
23. Fumigation reduces most hot smoke production resulting in reduced pollution and increased vehicle mpg.
24. DVD Album is a free utility which will allow you to import several DVD . mpg video files, create a simple menu and burn them to a DVD video disc.
25. Trade-in vehicles must be rated at no more than 18 mpg to qualify, meaning it will benefit truck, SUV and van owners more than passenger car owners.