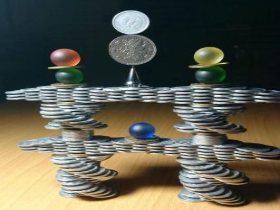 Random good picture Not show
1 Do we need a metatheory of the built environment?
2 A metatheory or meta-theory is a theory whose subject matter is some other theory.
3 We believe that strengthening the teaching literary metatheory will be proved to be an effective way.
4 Theoretical psychology includes two aspects: metatheory and substantive theory, it is very important to the development of psychological science.
5 Statements made in the metatheory about the theory are called metatheorems.
6 It is a problem of metatheory of moral education whether morality could be taught or not.
7 This paper firstly introduces the conception of metatheory and discusses its importance in theoretical foundation of information science.
8 Freire and Habermas share a critical theory of the dialogical and developmental subject. Meantime,(www.Sentencedict.com) both of them approach the issues of theory and practice from the perspective of metatheory.
9 This paper verifies the explicatability and foreseeability of this metatheory , and also shows the principles of its polysystematic study.
10 Postmodern brings a vaguous dual heritage to the psychology and thus metatheory will unavoidably confront many uncontrollable and contradictory difficulties.
More similar words:
automata theory,
game theory,
adaptation theory,
qualitative theory,
metathesis,
category theory,
theory,
m-theory,
in theory,
set theory,
type theory,
wave theory,
cell theory,
germ theory,
graph theory,
color theory,
theory-based,
group theory,
games theory,
domino theory,
model theory,
field theory,
price theory,
string theory,
design theory,
atomic theory,
theory of game,
queuing theory,
search theory,
causal theory.