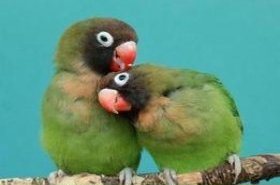 Random good picture Not show
1 The handrail scales with the steps.
2 Hold tight to the handrail!
3 The handrail can be fixed directly to the wall.
4 The stairs are fitted with handrails on either side for safety.
5 She clung to the handrail as she walked down the slippery steps.
6 He grabbed hold of a handrail to save himself from falling.
7 Keep a firm hold of the handrail as you go down.
8 A handrail was placed in the hallway.
9 Approaching the signal box he mounted the steps, the hand-rail creaking as he used it for support.
10 He attempted to descend a steep staircase which had no handrail,[www.Sentencedict.com] whilst holding a small child by the hand.
11 Stamford are improving their already rad facilities - more street stuff, a fun box with a handrail.
12 Buy the correct length to go through handrail and plaster and into solid brick, block or stone behind.
13 At first his weight was so slight that he had almost to force himself downward by holding on to the handrail.
14 Cardiff turned, heart pounding and grabbed the handrail, hauling himself up the stairs.
15 But as you approach the second steel-lattice tower, you should look down over the handrail.
16 Handrails and / or grab bars in the bathroom near the toilet and in the shower / bath.
17 They've just finished a new office block with the lowest handrails.
18 First they must install handrails and foot rails to protect the instrument as they work.
19 Constructed from lightweight aluminium, it has extra wide treads and a handrail for safety.
20 Using the recommended drill bit size, drill through the handrail, then change to masonry drill to go through the wall.
21 Posts for removable handrailing shall be secured to the sleeve.
22 Ball Joint Handrailing is one good type of the handrails.
23 Dahe is the China patent holder of Ball Joint Handrailing and the drafting company of the Chinese Industry Standard.
More similar words:
handrail,
railing,
trailing,
trailing edge,
rail in,
underground railway,
fund raising,
underground railroad,
ailing,
fund-raising campaign,
wailing,
tailing,
nailing,
mailing,
bailing,
sailing,
failing,
fund raising activities,
detailing,
unfailing,
retailing,
prevailing,
unavailing,
wailing wall,
sailing ship,
parasailing,
sailing boat,
sailing date,
mailing list,
unfailingly.