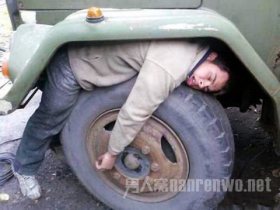 Random good picture Not show
1. The road was broadened into a four-lane highway.
2. The four-lane highway curved and straightened and curved.
3. The nearly completed four-lane route will help shorten the commute to the remote site, roughly 24 miles northeast of downtown.
4. At that rate, a one-mile stretch of four-lane highway could power about 500 homes.
5. It now has new four-lane roads, upscale apartment complexes, a Carrefour store, and Shenyang's first Ikea (the sign outside reads: "No dream too big, No home too small").
6. Environmental campaigners argue the four-lane road bridge will destroy the beautiful landscape of the Elbe valley famous for its rolling meadows and splendid palaces.
7. But when he reached a four-lane highway with gentle curves, good visibility and little traffic, "I just about fell asleep and ran off the road ... Lulled by safety, I'd acted more dangerously."
8. The landslide cut a 50-yard-long chasm across a four-lane street, leaving a 20-foot ravine behind.
9. Construction and operation of a four-lane,(sentencedict.com) 130m underpass and its associated roadworks .
10. Now the two-lane road is a four-lane expressway, often packed with buses full of tourists from all across the Midwest.
11. A block farther south nowadays feeds traffic on to the main four-lane that heads on down to Houston, 100 miles or so.
12. Since 1990, 25 people have been killed and 350 others injured on this four-lane, five-mile patch of pavement.
13. They will carry over 1000 sections of a new four-lane highway across the river Lagan.
14. At the top of the list: Rason, the port city in the northeast part of the country that Russia has built a rail line to and China is building a four-lane highway to.
15. The modernization of the highway here, the middle of the grass with shrubs or separated, and from the car traffic moving, and each have four-lane one-way along the roadside have protective railings.
16. In another, our guess was that he was passed out (a peasant, on a four-lane rural highway in Yunnan), but on a road so busy that he was certain eventually to be hit.
17. In Vietnam's Bac Ninh province, 12 miles (19 km) from downtown Hanoi, shimmering emerald paddy fields are now bisected by a four-lane highway.sentence dictionary
18. For an analogy, studying geometry alone will not allow you to become a professional engineer, designing four-lane bridges.
19. From 1958 onward, and as the city became more industrialized in the 1960s, the polluted stream and its bridges were gradually buried under at-grade asphalt and a four-lane elevated freeway.
20. The Tak chamber of commerce has for years lobbied to have such a link and new four-lane highways lead to the sleepy farming outpost of Kokko, cutting their way through the middle of Mae Sot.
21. The road, defined by low earthen curbs, widened to 40 meters—the size of a modern four-lane highway.
22. The prediction model of accidents is made to grasp the safety characters of four-lane undivided highways.
23. When I spotted one of these down a side turning, the driver slammed on his brakes in the middle of a newly built four-lane highway, and simply abandoned his car while we got out to investigate.
More similar words:
tamerlane,
burlap,
labour law,
four-letter,
four-letter word,
the year of our Lord,
norland,
orlando,
garland,
erlang,
sutherland,
moorland,
overland,
motherland,
fatherland,
netherlands,
parlance,
nederland,
new netherland,
cumberland,
hinterland,
sunderland,
borderland,
wonderland,
timberland,
the netherlands,
switzerland,
Netherlandish,
judy garland,
northumberland.