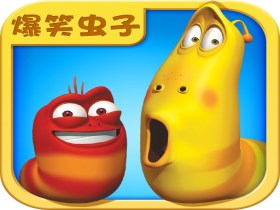 Random good picture Not show
1. A new species of Desmodium from Guangxi.
2. Asexual propagation is the proper method for Desmodium microphylum.
3. Result The standardized cultivation of Desmodium styracifolium ( Osb . ) Merr . was setup.
4. Especially to some malignant weed like Desmodium triflorum, creeping wood sorrel and Hydrocotyle sibthorpioides.
5. Objective: To study the characteristic features of Desmodium gyrans in order to provide a basis for rational exploitation and utilization of the herb.
6. OBJECTIVE To study the pharmacognostic character of Desmodium gangeticum( L. ) DC.
7. Desmodium triflorum and Kummerowia striata are two wild legumes found in Zoysia japonica turf in this research.
8. In this paper, Lysimachia christinae and Desmodium styracifolium are both reported to have significant anti-inflammatory actions.
9. New taxa of the genus Podocarpium and a new name of Desmodium.
10. Objective To standardize each cultivation sector even whole cultivating course of Desmodium styracifolium ( Osb . ) Merr.
11. Methods:Water extracts of Andrographis paniculata root, stem and leaf were used to dispose Brassica chinensis, Raphanus sativus and Desmodium styracifolium seeds, young seedlings.
12. In this paper, Chemical composition, pharmacologic action and clinic application of Desmodium triquetrum (L. )DC. were reviewed.
12. Sentencedict.com try its best to gather and create good sentences.
13. Flavonoids, Phenols and triterpenes are the main constituent exist in Desmodium triquetrum(L. )DC.
14. The survey found that the most serious diseases were black mould of Leucaena spp. , anthracnose of Desmodium spp. , Tubercularia leaf spot of Glycine wightii spp. , and anthracnose of Arachis spp.
15. Karyotype analysis of 3 species of genus Podocarpium and chromosome numbers of 2 species of genus Desmodium.
16. In order to know the best season in which we can make use of Arachis pintoi and Desmodium heterocarpum, the two herbages nutritive compositions of the four seasons in a year have been analysed.
More similar words:
plasmodium,
odium,
podium,
sodium,
rhodium,
des moines,
desmosome,
syndesmosis,
desmond tutu,
lycopodium,
spasmodic,
sodium nitrate,
spasmodically,
sodium benzoate,
sodium chloride,
antispasmodic,
sodium carbonate,
sodium hydroxide,
sodium bicarbonate,
sodium hypochlorite,
monosodium glutamate,
like smoke,
james monroe,
indium,
radium,
scandium,
tedium,
medium,
stadium,
mediums.