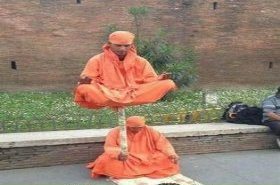 Random good picture Not show
1. The cook mixed the pudding in a basin.
2. The basin was brim-full .
3. Place the eggs and sugar in a large basin.
4. The room has a wash basin.
5. The water was even with the rim of the basin.
6. The basin favours the development of farming and animal husbandry.
7. The basin was full of sick.
8. It is moulded into a basin - like form.
9. Fill the basin with the cake mixture.
10. She tipped the flour into the basin.
11. Georgia was bent over the basin, throwing up.sentencedict.com
12. Turn off the taps——the basin is brimming over.
13. When he had finished washing he began to wipe the basin clean.
14. On the floor of the basins lie deserts, lakes and swamps.
15. Spoon the mixture into a pudding basin and chill for at least two hours.
16. Melt 100g of cooking chocolate in a basin over hot water.
17. The topography of the river's basin has changed significantly since the floods.
18. 400,000 square kilometres of the Amazon basin have already been deforested.
19. A prothonotary warbler adds a splash of gold to a tableau of cherry blossoms along the Tidal Basin in Washington, D.C.
20. We were given a basin of water to wash our hands in.
More similar words:
basin,
basinal,
washbasin,
rebasing,
debasing,
catch basin,
tidal basin,
river basin,
drainage basin,
basic line,
bassinet,
asinine,
sine die,
easiness,
queasiness,
uneasiness,
greasiness,
disinclined,
camellia sinensis,
adenosine deaminase,
adenosine diphosphate,
basia,
basic,
basis,
basil,
purchasing managers index,
abasic,
basics,
basilar,
basilic.