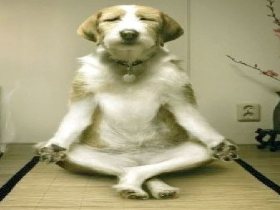 Random good picture Not show
1. The two sides would like to see the normalisation of diplomatic relations.
2. The normalisation technique is not independent of the process of economic integration and to that extent it is not analytically clean.
3. Sustained aspartate aminotransferase normalisation occurred in 16 of 19 responders with raised aspartate aminotransferase levels on entry to the study.
4. As well as simplifying the relations, normalisation also reduces anomalies which may otherwise occur when manipulating the relations in a relational database.
5. Another will look at the normalisation of ties between North Korea and America.
6. Acronym for Association Francaise de Normalisation. France's national standards - setting organization.
7. Normalisation of policy settings is under way elsewhere across Asia.
8. The jump in bond rates a desirable normalisation after a panic.
9. The case for normalisation is that low rates encourage bubbles and reward inefficient firms.
10. Examples of function editing include gain change, normalisation of amplitude and filtering.
11. With ongoing normalisation of the financial system, the decoupling camp is again in strong ascension.
12. Most Americans have long favoured full normalisation.Sentencedict.com
13. The normalisation as the size of the internationally traded iron ore market swells.
14. Third, make future normalisation of fiscal and monetary policies credible.
15. Fig. 3.24 First normal form First normal form: The first stage of normalisation includes the filling in of details.
16. We have looked briefly at all these elements apart from normalisation which is discussed in Section 3.7.
17. Yet the concept of self-advocacy and the parallel emergence of normalisation, demand a radical revision of professional roles and approaches.
18. It is perhaps not surprising that such an interpretation should come to the fore in the implementation of normalisation.
19. He told reporters that he thought the time was ripe for a normalisation of relations.
More similar words:
rationalisation,
nationalisation,
globalisation,
neutralisation,
naturalisation,
generalisation,
capitalisation,
industrialisation,
malformation,
civilisation,
mobilisation,
sterilisation,
formalism,
normalise,
formalise,
crystallisation,
destabilisation,
sensationalistic,
confidential information,
reaction formation,
privatisation,
democratisation,
formation,
digitisation,
organisation,
immunisation,
colonisation,
deformation,
information,
reformation.