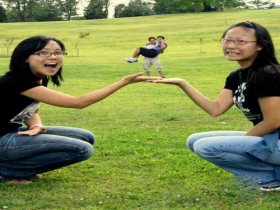 Random good picture Not show
1. Digitisation brings with it exciting possibilities for the archival scholar.
2. Outside the Review the whole area of digitisation of existing research library material is an important one for the 1990s.
3. The process is one of real-time digitisation.
4. India has been a big beneficiary of digitisation in terms of outsourcing. The Indian publishing industry grew by over 15 per cent this fiscal year.
5. The library hopes to extend the digitisation scheme by scanning books out of copyright dating from the early 20th century.
6. Digitisation promises to connect doctors not only to everything they need to know about their patients but also to other doctors who have treated similar disorders.
7. Digitisation is a particular boon to IMAX, a Canadian firm that makes bigger,(Sentencedict) taller screens.
8. Digitisation has made it easier for multiplex owners to shuffle films around screens to cope with surges in demand.
9. The library concentrated the first stage of digitisation on the 19th century because the books are out of copyright and so can be offered free. Copyright runs out 70 years after an author's death.
10. So for trade publishers, ambitious digitisation has become the norm.
11. "Digitisation and the internet have turned copyright into an appallingly restrictive anachronism" –translation: many people think "easily available" should mean "free".
12. In health care, the digitisation of records would make it much easier to spot and monitor health trends and evaluate the effectiveness of different treatments.
13. Globally, digital publishing is a $430 billion industry. In the west, digitisation has witnessed a revolutionary growth.
14. He has since focused on modernising the administration by digitisation, and is preparing for the (possibly superhuman) task of introducing Italian bureaucrats to gentilezza and cortesia.
15. As a result , people solving CAPTCHA puzzles help with the digitisation of books and newspapers.
16. Strict liability is the reason why nobody has hitherto contemplated large-scale digitisation: the potential financial hazards are too unpredictable.
17. While STM (science, technology and management) is the core business in digitisation, the literati is not very enthusiastic about e-publishing, reason being the readers' approach.
18. The different funders do not tend to work together to provide joint funding for digitisation projects.
19. He also indicated that he would consider a revised agreement that would better protect copyright owners, say, by requiring that they opt into the digitisation process.
More similar words:
prestidigitation,
privatisation,
rationalisation,
organisation,
colonisation,
immunisation,
civilisation,
globalisation,
modernisation,
sterilisation,
improvisation,
satisfaction,
naturalisation,
neutralisation,
categorisation,
pasteurisation,
generalisation,
crystallisation,
characterisation,
dissatisfaction,
industrialisation,
digit,
digital,
digital clock,
agitation,
indignation,
sensation,
cassation,
pulsation,
cessation.