Synonym:
repast,
spread.
Similar words:
come along,
mean,
come at,
meant,
smear,
meager,
demeanor,
come about.
Meaning: [miːl] n. 1. the food served and eaten at one time 2. any of the occasions for eating food that occur by custom or habit at more or less fixed times 3. coarsely ground foodstuff; especially seeds of various cereal grasses or pulse.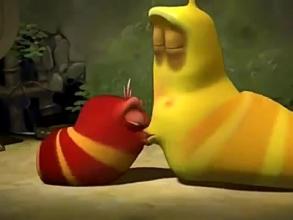 Random good picture Not show
1. It is good to be merry at
meal
.

2. Quick at
meal
, quick at work.

3. After the movie we went for a meal in a Chinese restaurant.
4. I have cooked a special meal in honor of our visitors.
5. I always enjoy my evening meal alnoe.
6. They invited us to partake of their simple meal.
7. She always makes such a meal of it I could do it in half the time!
8. They dished up a superb meal.
9. Will you partake of our simple meal?
10. Are you having a sit - down meal or a buffet at the wedding?
11. What shall we have to finish the meal with?
12. After checking in, we went out for a meal.
12. Wish you will love sentencedict.com and make progress everyday!
13. They pieced out a meal from leftovers.
14. Lunch is his main meal of the day.
15. They haven't had a square meal for four or five days.
16. We usually have a simple meal at midday.
17. A typically-priced meal will be around $10.
18. The children brush their teeth after every meal.
19. Finish the meal with a piece of fresh fruit.
20. You'll feel better with a good meal inside you.
21. We were treated to a slap-up meal with every kind of seafood imaginable.
22. Dickie bored him all through the meal with stories of the Navy.
23. That was a bloody good meal!
24. The first course of the meal was soup.
25. After a delicious meal we finished off with coffee and mints.
26. I've been so busy I haven't had a square meal in three days.
27. We had to eat some potatoes substituted as a meal.
28. The boy can tuck away a lot of food in one meal.
29. Gone are the days when you could buy a three-course meal for under 1.
30. It's Dad's birthday and we're going out for a meal to celebrate.
More similar words:
come along,
mean,
come at,
meant,
smear,
meager,
demeanor,
come about,
permeate,
measured,
permeated,
meantime,
the same as,
mea culpa,
real,
heal,
seal,
deal,
measure out,
by all means,
by any means,
by no means,
come across,
measure up,
meanwhile,
by means of,
dealt,
steal,
ideal,
realm.