Synonym:
correct,
cure,
mend,
remedy,
repair.
Antonym:
hurt,
injure,
wound.
Similar words:
health,
real,
seal,
really,
realm,
wealth,
appeal,
dealer.
Meaning: [hɪːl] v. 1. heal or recover 2. get healthy again 3. provide a cure for, make healthy again.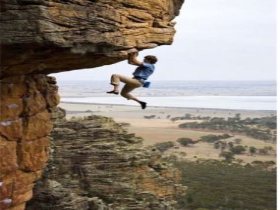 Random good picture Not show
1, How many days you heal the wounded and rescue the dying, fighting in the first line.
2, Her mental scars will take time to heal.
3, The wound on your hand would heal over soon.
4, It took three months for my arm to heal properly.
5, A physician's sacred duty is to heal the sick.
6, This will help to heal your cuts and scratches.
7, Nothing could heal the rupture with his father.
8, Efforts to heal the rift between the two countries have failed.
9, He could heal you of your pneumonia, you'd better go to see him as soon as possible.
10, Can he heal the deep divisions among Republican ranks?
11, It was a chance to heal the wounds in the party .
12, Our main goal must be to heal the divisions in our society.
13, This kind of ointment will heal the scald.
14, The prime minister's speech will attempt to heal divisions within his party.
15, He set out to heal the rifts in the party.
16, The wounds may heal cleanly or they may ooze a clear liquid.
17, It took several months for his wounds to heal .
18, She was never able to heal the rift between herself and her father.
19, As they heal,[http://sentencedict.com/heal.html] the bones will fuse together.
20, Peace talks were held to try to heal the growing rift between the two sides.
21, The wound was slow to heal.
22, Your wound will heal up nicely in a week.
23, A careless word may kindle strife; a cruel word may wreck a life, a timely word may level stress, a loving word may heal and bless.
24, You are the patron saint of life, your wisdom and sincerity to hold up the sun life, your selfless sacrifice life, heal the wounded bear bitter hardships, pain.
25, It took a long time for the wounds to heal.
26, Minor cuts and grazes can usually be left uncovered to heal by themselves.
27, I've broken my leg, but the doctor says that it's a clean break, so it should heal easily.
28, She stitched up the cut and left it to heal.
29, She has been so deeply hurt it may take forever for the wounds to heal.
30, It was a hurt that would take a long time to heal.