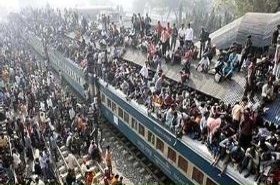 Random good picture Not show
1. They were towing a desert manta on a long black line.
2. She was most fascinated with the Manta Ray Kingdom and their graceful movements in the water.
3. No. I mean they put sharks, manta rays, whales, and seals in them!
4. Manta rays soon emerged : two dozen, some flapping on the surface, more swooping and forth below.
5. Shaped like a manta ray, it swoops through the trees on translucent wing membranes. We get a glimpse of glassy fangs unfolding from its mouth like cat-claws, then the cannon blows it into chunks.
6. This balloon floater takes its inspiration from the manta ray. It's a remote-controlled hybrid floater with a helium-filled ballonet and a beating wing drive.
7. Air_ray, modelled on the manta ray, is a remote-controlled hybrid construction consisting of a helium-filled ballonet and a beating wing drive.
8. Skerry A leaping manta ray (Manta birostris) seems to fly above the Gulf of California off the coast of Mexico.
9. This includes many species including Manta Ray in the underwater realms, Zebra and nineteen other aquatic and mammal kingdoms.
10. Cue Manta birostris. "Just after high tide you'll see a few manta rays turn up, " says Guy Stevens, a British marine biologist who's been researching the Maldives mantas for the past three years.
11. Superb underwater photography reveals new manta ray behaviour including breathtaking footage of their ritual courtship dances.
12. I got to pet a small manta ray at the aquarium.
13. Unlike stingrays, manta rays do not have venomous tail barbs.
14. When I'd go out with the dinghy, manta ray would escort me, dolphins.
14. Sentencedict.com is a online sentence dictionary, on which you can find nice sentences for a large number of words.
15. The lab is also building a robot manta ray to study fish stocks in the fjords of British Columbia.
16. Bottoming out near Heron Island, a manta ray can hit much higher altitudes too.
17. Manta rays regularly visit "cleaning stations" where small wrasse fish clean them of parasites.
18. Indeed, horse is related to the Manta Ray kingdom that often appears as large birds or bats flying under the water.
19. However, what was remarkable was Greer's performance on flooded roads in a two-wheel-drive Opel Manta.
20. The reefs rise, luxurious[sentencedict.com], from the deeper sandy bed where manta and white tipped shark roam.
21. Its lightweight design enables it to "swim" in the sea of air using the lift from the helium in a similar way to the manta ray in water.
22. Aqua_ray is a remote-controlled fish driven by water hydraulics, the shape and movements of which have been based on the model of a manta ray.
23. More and more of his friends had gone to see the Great Manta.
24. It is a heaven haven for hammerhead and white tip sharks, as well as manta rays.
25. It a haven for hammerhead ( and ) white tip sharks, as well as ( manta rays ).
26. The most imaginative autonomous Unmanned Undersea Vehicles known as MANTA are developed by the Naval Undersea Warfare Center (NUWC).
27. A lot of skates and rays and the chimaeras are not as charismatic as white sharks or whale sharks or a manta ray, but these things are probably taken in far greater numbers in terms of by-catch.
28. It is a haven for hammerhead and white tip sharks , as well as manta rays.
29. American officials insist that Palanquero is not a direct replacement for Manta.
30. It's a heaven for hammerhead and white tip sharks, as well as manta rays.
More similar words:
management accountant,
manta ray,
man-to-man,
santa,
bantam,
quanta,
want ad,
cantata,
plantar,
santa fe,
antacid,
fantasy,
atlanta,
vantage,
plantae,
vedanta,
wantage,
fantail,
lantana,
phantasm,
tantalus,
tantalum,
fantasia,
cantaloup,
plantain,
cantabile,
mountain man,
mantel,
mantle,
mantua.