Synonym:
accept,
admit,
answer,
concede,
grant,
recognize.
Antonym:
deny,
disregard,
ignore.
Similar words:
edge,
bowl,
ridge,
budget,
know,
drudgery,
knock,
know about.
Meaning: [ək'nɒlɪdʒ] v. 1. declare to be true or admit the existence or reality or truth of 2. report the receipt of 3. express recognition of the presence or existence of, or acquaintance with 4. express obligation, thanks, or gratitude for 5. accept as legally binding and valid 6. accept (someone) to be what is claimed or accept his power and authority.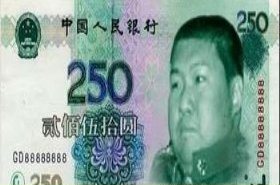 Random good picture Not show
1. The family acknowledge the need for change.
2. You must acknowledge the truth of her argument.
3. She refuses to acknowledge the need for reform.
4. It's a matter of common courtesy to acknowledge letters.
5. He never even bothered to acknowledge her presence.
6. Never a negative acknowledge why it is impossible.
7. I did not acknowledge that he had done anything wrong.
8. This is to acknowledge your letter of June 6, 1998.
9. You have to acknowledge that we live in a racist society.
10. She would be falsely modest not to acknowledge that she had come a very long way since those early days.
11. You are not obliged to acknowledge spent convictions.
12. Gradually he began to acknowledge his feelings of envy towards his mother.
13. I acknowledge the truth of his statement.
14. He holloed at me, but I didn't acknowledge him.
15. Are you prepared to acknowledge your responsibility?
16. I hereby acknowledge receipt of your letter of 25 July.
17. It was ungracious of me not to acknowledge your help.
18. I would be grateful if you would acknowledge receipt of this letter.
19. He refused to acknowledge defeat.
20. This is a fact that most smokers readily acknowledge .
21. Please acknowledge receipt of this letter.
22. Social workers went to great pains to acknowledge men's domestic rights.
23. They wishes to acknowledge the assistance of the police in the making of this film.
24. He doesn't even acknowledge us lesser mortals .
25. In her memoirs Naomi is quick to acknowledge that her grandmother was centrally important in her venture as a writer.
26. They refused to acknowledge defeat/that they were defeated/themselves beaten.
27. I was standing right next to her,[sentencedict.com] but she didn't even acknowledge me/my presence.
28. I admit now that I was wrong, and I am ready to acknowledge it in front of everyone.
29. He stopped at the door, waiting in vain for her to acknowledge his presence.
30. I was standing right next to her, but she didn't even acknowledge me.