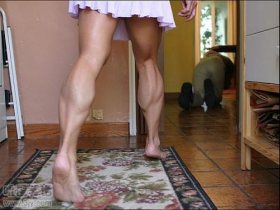 Random good picture Not show
1. He crossed the street and walked alongside Central Park.
2. The vessel anchored alongside the quay.
3. She came alongside to give me a book. Then she drew ahead.
4. Junior nurses usually work alongside more senior nurses.
5. She moored her boat alongside ours.
6. The children lined up alongside the teacher.
7. New pedestrian pathways are being built alongside the road.
8. Alongside of him stood his uncle.
9. The boat drew alongside us and a man appeared on the deck.
10. It's a pleasure to work alongside such men.
11. His book could stand alongside the best.
12. He had worked alongside Frank and Mark and they had become friends.
13. He drew alongside and ask me to stop.
14. Children's prices are shown alongside adult prices.
15. We had proles working alongside university types as equals.
16. We tied up alongside a barge.
17. Organized crime continued to flourish alongside the mainstream economy.
18. The drover walked alongside the oxen, gently tapping them with his stick.
19. They have docked a robot module alongside the orbiting space station.
20. They campaigned alongside the friendly forces.
21. The rain ran in shallow runnels alongside the path.
22. Much of the land alongside the river is below sea level.
23. His achievement may seem small alongside the great triumphs of 20th century technology.
24. Britain fought alongside France, Turkey and Sardinia during the Crimean War.
25. We shipped oars and moored alongside the bank.
26. Most of the staff refused to work alongside the new team.
27. A rescue boat managed to come alongside the crippled vessel.
27. Wish you can benefit from sentencedict.com and make progress everyday!
28. Academics will be working at the coalface alongside the doctors.
29. He waited several minutes for a car to pull up alongside.
30. The firms intend to open either together under one roof or alongside each other in shopping malls.
More similar words:
long since,
along,
get along,
all along,
along with,
get along with,
side by side,
let alone,
long.,
long,
leave alone,
long for,
side,
prolong,
aside,
any longer,
longtime,
belong to,
no longer,
long-term,
so long as,
as long as,
beside,
before long,
long before,
besides,
outsider,
in the long run,
sidewalk,
consider.