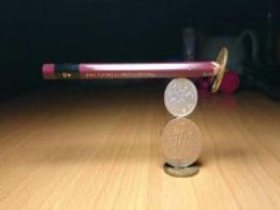 Random good picture Not show
1. A novel is a mirror walking
along
a main road.

2. We are bumming along the road nicely.
3. He would walk along the beach collecting the flotsam and jetsam that had been washed ashore.
4. They brought along Laura Jane in a pram.
5. We felt exhilarated by our walk along the beach.
6. A horse draws the cart along.
7. Read the on-screen lyrics and sing along.
8. I swept along on the boat.
9. Trucks and cars were leapfrogging along the expressway.
10. We went for a walk along the beach at twilight.
11. He parked his car along the sidewalk.
12. Don't dally along the way! We haven't got much time.
13. He hurried along to hand his old father out of the car.
14. We followed the path along the clifftops.
15. How are you getting along with your English studies?
16. We were strolling along, laughing and joking.
17. They rode along narrow country lanes.
18. Are you getting along all right in your new job?
19. They live just along / up / down the road .
20. You'd better trot along and finish your work.
21. Are you getting along with her?
22. She nagged at him all day along.
23. Tall, luxuriant plants grew along the river bank.
24. I hope I will get along with everyone.
25. She was prancing along in her new outfit.
26. If society were a train, the etiquette would be the rails along which only the train could rumble forth; if society were a state coach, the etuquette would be the wheels and axis on which only the coach could roll forward.
27. At the peak of the climber(sentencedict.com/along.html), not intoxicated in a step along the way.
28. She was obviously annoyed that the man had happened along.
29. She's been promising to pay back the money for six months, but I reckon she's just stringing me along.
30. The girls were afraid of snakes and picked their way along with extreme caution.
More similar words:
get along,
all along,
alongside,
along with,
get along with,
let alone,
long,
long.,
leave alone,
long for,
prolong,
so long as,
long since,
belong to,
as long as,
any longer,
no longer,
long-term,
longtime,
before long,
long before,
in the long run,
deal out,
a lot of,
a load of,
at a loss,
catalog,
dialogue,
a good deal of,
among.