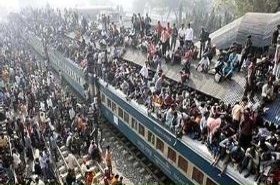 Random good picture Not show
1. Total paid circulation is gone as the top-line measure.
2. This company probably would have had slower top-line growth than Groupon or LivingSocial, but would have built a stronger foundation for an enduring company.
3. That's the kind of top-line growth that American investors love to see from China, and analysts are predicting a good first-day pop for the stock.
4. But impressive top-line numbers didn't translate into a profitable business.
5. Indeed, some of the top-line actors were sufficiently attracted by this attitude that they agreed to work for union-mandated minimums of $65, 000 and will share in profits only if the film does well.
5. Wish you can benefit from sentencedict.com and make progress everyday!
6. For example, a marketing plan meant to generate significant new top-line revenue would likely focus on new customer attraction.
7. GIL Global is the industry's only event designed to support senior executives in their efforts to achieve sustainable, top-line growth.
8. Fortune has decided, properly in my opinion, to base its rankings on the top-line revenue figures reported by each public company.
9. There's only so much they can cut, and so now they are positioned well, (but) if we don't get that top-line growth, that's where we could have disappointment.
10. Even though corporate profits have held up well against expectations, top-line sales throughout the economy have been declining, which are ultimately not conducive for sustainable earnings.
11. The back is long, but strong, with a level top-line.
12. Add the ongoing ramifications of financial reform and the credit card act, and Citi's top-line growth looks pretty hamstrung down the road.
13. And since third quarters are traditionally slow due to the vacation months of July and August, there doesn't seem to be much news in the top-line numbers.
More similar words:
top line,
drop line,
stoplight,
poplin,
scott joplin,
fall into place,
spline,
hipline,
helpline,
discipline,
disciplined,
top of the line,
indiscipline,
subdiscipline,
undisciplined,
self-discipline,
self-disciplined,
design discipline,
scientific discipline,
topless,
shoplift,
stop-loss,
top level,
stop loss,
top-level,
panoplied,
Popliteus,
droplight,
popliteal,
cytoplasm.