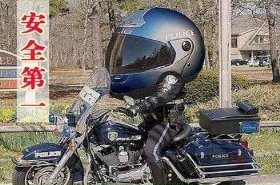 Random good picture Not show
1. Agriculture figures highly into the diet of Thuringia with about half of the state being used for agriculture.
2. Erik Niedling was born in 1973 in Erfurt, Thuringia. He now lives and works in Berlin.
3. Thuringia is a federal state situated in the heart of Germany.
4. One-third of Thuringia is covered in forest, and is considered to be one of the best game hunting regions in Germany.
5. In the eastern state of Thuringia the CDU may recover from a similar near - death experience.
6. Thuringia is well-known for its sausages, steamed, scaled, and cured varieties are all prepared.
7. He wants to make the handover in the deep south of Thuringia, up near the Bavarian border.
8. Plans are also afoot to transform the disused salt mines of Saxony and Thuringia into depositories for toxic waste.
9. With castles, mountains and historic cities such Eisenach and Gera, Thuringia is still very attached to its past.
10. Subsequently, probably in 531, Theuderic enlisted the support of his half-brother, Chlothar, in an invasion of Thuringia.
11. A dead goose found in the yard of a home for disabled persons in the hill village of Wickersdorf in Thuringia tested positive for the H5N1 strain of bird flu on Friday.
12. Germany will have parliament elections in the federal states of Thuringia, Saxony and Saarland next week before a general election in September.
13. A column of East German Trabants cross the border at the Rudolphstein checkpoint between the East German state of Thuringia and Bavaria.
14. This summer, the photographer Mark Simon and I spent a three-day weekend cycling a 100-mile section of the route in the German states of Hesse and Thuringia.
15. German news agency DPA quoted Thomas Schulz, spokesman for the state health ministry of Thuringia as saying that initial tissue tests of the culled poultry had found no more bird flu virus.
16. Several hundred kilometers of autobahn flash by before the air-conditioned tour bus finally reaches a road that twists and turns frighteningly through the snowy mountains of Thuringia.
16. Sentencedict.com is a online sentence dictionary, on which you can find excellent sentences for a large number of words.
17. The stone span, built in 1342 and now known as the Unity Bridge, was one of the most important crossing points between Thuringia and Hesse during the first, exhilarating days of freedom.
18. Thuringia is also home to the famous German art of sausage making ( Thuringian fried sausages ).
19. In addition to the watchtowers, the cold war confrontation point includes, on the Thuringia (eastern) side, a small museum called the House on the Border.
More similar words:
arthurian,
anthurium,
holothurian,
arthurian legend,
measuring instrument,
manufacturing industry,
king arthur,
merovingian,
carolingian,
engineering insurance,
desulphurizing,
thundering,
bell ringing,
bringing up,
bringing-up,
upbringing,
springing,
bring into being,
bringing,
fringing,
cringing,
wringing,
Thurs,
ring in,
arthur,
ringing,
bring in,
thurber,
turing,
touring.