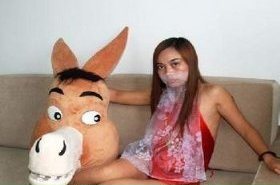 Random good picture Not show
1. Effects of water quenching on properties of pyrrhotite in calcines of Huangjingdong concentrates are - DTA techniques.
2. Pyrrhotite, Pentlandite and chalcopyrite are main metallic minerals in cop-per-nickel sulfide deposits.
3. The effect of presence of pyrite and pyrrhotite on the conversion of lead sulfide into lead carbonate in ammonium carbonate solution was investigated.
4. Pyrrhotite is the most common and iron sulphide mineral in mine wastes worldwide.
5. Ore bearing stratum contain richly pyrrhotite, pyrite, spessartine and dannemorite.
6. The sulfide assemlage consists largely of pyrrhotite, pentlandite, chalcopyrite, and pyrite.
7. The oxidation kinetics of nickel pyrrhotite with air under microwave irradiation has been studied.
8. Ore bearing stratum contain richly pyrrhotite, pyrite, spessartine and dannemorite . Additionly[Sentencedict], there are smaller arsenopyrite and cobaltite.
9. The sulfide mineral mainly consists of pyrite, and a small amount of pyrrhotite, galena and sphalerite.
10. Base metals and gold are often found in association with magnetic minerals such asmagnetite and pyrrhotite.
11. Thiobacillus ferrooxidans were introduced in the bioleaching process of pyrrhotite and pyrite for desulfurization.
12. The sulphur content of final iron concentrate can be decreased to less than 0.5% by using copper sulfate and sodium fluosilicate as activator of pyrrhotite contained in iron ore.
13. The effects of organic depressant DMPS on jamesonite and pyrrhotite have been studied.
14. A new type of inhibitor ( RC ) was used for separating jamesonite from pyrrhotite.
15. It was proved there existed the direct effect when pyrrhotite was leached by thiobacillus ferrooxidans.
More similar words:
cirrhotic,
pyrrhic,
pyrrhic victory,
myrrh,
pyrrole,
biotite,
peridotite,
cirrhosis,
scirrhous,
gonorrhoea,
diarrhoea,
hemorrhoid,
amenorrhoea,
diarrhoeal,
haemorrhoid,
hemorrhoidal,
hemorrhoidectomy,
haemorrhoidectomy,
neisseria gonorrhoeae,
pyrite,
pyrites,
dhoti,
pyrolusite,
iron pyrite,
photic,
arsenopyrite,
pyrophyllite,
kyphotic,
orthotic,
hot issue.