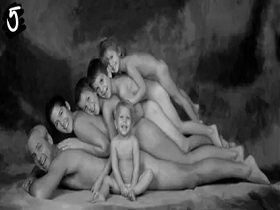 Random good picture Not show
1. We offer the most payment rate to help maximize your revenue stream.
2. Accident insurance premium product has a low payment rate is low, the amount of the characteristics of high, so the insurance proceeds of the sale is an important channel for insurance companies.
3. At a 4 percent monthly payment rate, your balance would be paid off in 15 years, and your interest expense would be a bit under $ 6,000.
4. The paper takes payment rate in intergenerational accounting model when reaching balance of revenue and expenditure as the judgment basis of impartiality of intergenerational reallocation.
5. Pension insurance has optimal payment rate based on individual utility and social welfare maximization.
6. Below are the payment rate and other financial information about the program as provided by the 2008 farm bill.
7. And then, use the method of empirical research to measure the relation of the income tax for company and the dividend payment rate to make a conclusion.
7. Sentencedict.com try its best to gather and make good sentences.
8. Under the present level of substitution rate of pension, result of study indicates payment rate of insured employees of the future generation will be 20%.
9. In April 2010, the State Council tried to control housing prices by ordering banks to raise the minimum down payment rate on second home purchases.
10. Chapter II of China's cities through the old-age insurance payment rate and a historical review of the status, pointing out that the current old-age insurance payment rate of the existing problems.
11. A mechanism needs to be established to balance the interests of holders of tradable shares and non-tradable shares, forming consideration payment rate in adequate interactions between them.
12. Paul F . found that this system produced a payment rate of 89 per cent.
13. But those rural residents who are willing to pay have a higher payment rate than its urban counterparts.
14. If the recessive debt is undertaken by the state finance, payment rate drops to 18 %.
More similar words:
employment rate,
transfer payment,
unemployment rate,
payment transactions,
installment payment,
payment,
payment by installments,
non-payment,
repayment,
nonpayment,
down payment,
prepayment,
time payment,
bill payment,
full payment,
overpayment,
stop payment,
part payment,
cash payment,
payment order,
payment terms,
underpayment,
final payment,
payment in cash,
single payment,
payment in kind,
term of payment,
prompt payment,
mode of payment,
payment system.