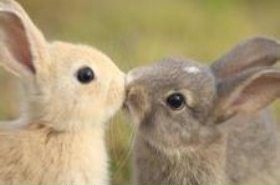 Random good picture Not show
1. RECITE CLASSICS : Boost memory power by reciting Chinese poems.
2. Small children and elderly people have a short-term memory power but this differ according to cognitive levels of individuals.
3. But man has a very advanced state of memory power than any other being and this state can be different from person to person.
4. Memory power will be immensely useful for a man to lead a successful life.
5. Limited CPU and memory power supports only a subset of available game functions.
6. Modern scientists have attempted very hard to develop this "memory power" of man into an advanced level.
7. The two major methods to develop memory power are recollecting and by rote learning.
8. Accordingly(sentencedict .com),[Sentencedict.com] parapsychologists indicate that "Memory Power" is coming down from time immemorial even before the origin of man.
9. The memory power is at its peak and the brain is super reactive.
10. Some animals have formed marvelous acts through their memory power.
11. Vitamin B-complex strengthens memory power.
12. It has been found long ago that not only man but also animals too have memory power.
13. If a combination of almond oil and milk is taken together before going to bed or after getting up at morning, it strengthens our memory power.
14. In this film he talks about overcoming the common problems that people have with memory, and using your memory power to its full potential.
15. Researchers done on "memorization" have found that secondary students have a good memory power.
16. SMU module adopts the clock-gating method was applied to the survivor path storage block, reduce the survivor path storage memory power dissipation effectively.
17. The present examination system has been designed to test the students' memory power.
18. Triggering the switch in mice led to elderly creatures regaining the memory power of their youth, the journal Science reports.
19. Plato has found that there are special faculties or cells inside human brains and one's memory power can be developed through these cells.
20. The next important aspect in memorization is the long-term memory power.
21. Therefore the teacher should help the students how to develop their memory power.
More similar words:
auxiliary power,
battery-powered,
supply power,
memory,
by memory,
memory map,
main memory,
memory bank,
memory unit,
memory cell,
from memory,
save memory,
memory loss,
core memory,
memory chip,
in memory of,
memory cache,
cache memory,
memory trace,
flash memory,
memory board,
shared memory,
muscle memory,
memory device,
memory module,
memory address,
working memory,
computer memory,
virtual memory,
memory circuit.