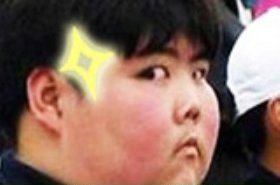 Random good picture Not show
1. Still be like lunar boat, liliaceous , crystal a ball made of strips of silk flower, hang goblet to wait for formative glass droplight to hold the post of you to choose.
2. Mediterranean liliaceous plants; sometimes placed in family Hyacinthaceae.
3. His lips be like liliaceous, and drip myrrh juice.
4. The aloe is a liliaceous plant.
5. Colchicine, the major alkaloid isolated from Colchicum autumnale Liliaceous, is an alkaloid of the earliest studies, and is an important drug intermediate with wide application prospect.
6. "Who are you ?You before the chest how also wear liliaceous ! "The girl's elder sister looking at me.
7. Diallyl trisulfide ( DATS ) is a major anticancer ingredient from the bulb of garlic of liliaceous plants.
8. Destination of plan equalize field is French desert, on the belt one bottle of ambiguous Louie 13, liliaceous grain.
9. And people more be infatuated with the aroma at her, capricious ground sprinkles the liliaceous perfume of on one ground, swirl, thick shade is weak.
More similar words:
coriaceous,
fabaceous,
arenaceous,
herbaceous,
sebaceous,
micaceous,
vinaceous,
violaceous,
curvaceous,
farinaceous,
cretaceous,
amylaceous,
siliceous,
gallinaceous,
graminaceous,
carbonaceous,
argillaceous,
diatomaceous,
sebaceous gland,
sebaceous cyst,
proteinaceous,
herbaceous plant,
cretaceous period,
iliac,
pace out,
trace out,
space out,
sacroiliac,
haemophiliac,
peace of westphalia.