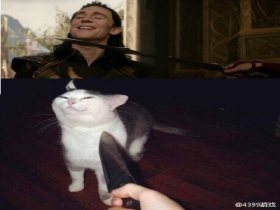 Random good picture Not show
1. Two defendants in recent trials held in Kigali, the capital, had legal representation.
2. She was called to Kigali for a meeting to reform the science curriculum for students doing vocational courses.
3. End with a shared taxi ride to Kigali, Rwanda.
3. Wish you can benefit from our online sentence dictionary and make progress day by day!
4. Kigali and New York were like day and night.
5. Several polling stations in Kigali, the capital, were decorated in a festive manner for election day.
6. Hotels in the capital, Kigali brim with Westerners attending conferences.
7. Next Tuesday, while in Kigali, the president will sign a bilateral investment treaty with Rwanda.
8. He was then taken to a hospital in Kigali. God told Emanuel not to worry and not to accept the doctors proposed surgery whereby his arm would be cut off.
9. She was planning to work with the national examinations council in Kigali next year.
10. A man pulls over to where I'm hovering over the smoking engine and offers to drive me the remaining 70 or so miles to Kigali.
11. "I want African people to know the real China," says Kong Lingyuan, the Kigali Confucius Institute's Chinese director.
12. Zoellick told ministers of the East African Community in Kigali to get ready to tap into the money that will be set aside by rich nations for low carbon energy sources.
13. During a recent visit to Rwanda, I accompanied the bishop to a bridge near Kigali overlooking the Nyabarongo River.
14. June 15, 2005 — For the past 18 years, Sister Dina Nyiranuma, has worked in a health centre in one of the poorest and most densely populated neighborhoods of Kigali, Rwanda's capital.
15. God gave the doctor all the details about Emanuel including the hospital in Kigali including his photo!
More similar words:
prodigality,
galileo galilei,
sigal,
madrigal,
prodigal,
tegucigalpa,
legal obligation,
galilee,
galicia,
galileo,
regalia,
bengali,
svengali,
legality,
regality,
galician,
megalith,
legalist,
legalism,
galilean,
legalize,
legalise,
frugality,
conga line,
megalithic,
legalities,
illegality,
legalistic,
acromegalic,
egalitarian.