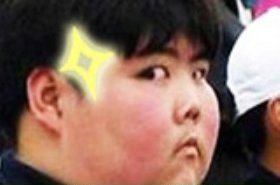 Random good picture Not show
1. Festuca rubra - Armeria maritima maritime grassland.
2. Genome analysis of Festuca and Lolium hybrids.
3. In cool-season turf, the Photosynthesis Rate of Festuca and Poa is high in autumn but low in summer.
4. The data indicate that Festuca rubra and Carex subpediformis have the greatest biomass and they are the dominant species in the Taihangshan grassland.
5. Nest-type Beijing Olympic Stadium was simulated to study the pattern of heat accumulation and its impacts on the growth of tall fescue (Festuca arundinacea).
6. For Elymus nutans and Festuca ovina, the plants tended to allocate more biomass to below-ground than to above-ground as for the limited fertilization.
7. Poa pratensis and Festuca arundinacea lost regeneration ability gradually with the increase of subculture.
8. Festuca plants infected by endophytes have an extraordinary impact on ecology and economy in livestock husbandry and lawn industry.
9. Based on this turf-type Festuca rubra L. summer dormancy occur, mainly result from the summer heat, pressure of drought. Its extent of summer dormancy varies with species difference.
9. Sentencedict.com try its best to collect and make good sentences.
10. Festuca cinerea glauca is a new specie of lawn with strong resistance to cold, drought, barren and salt alkalescence.
11. The potted experiment was conducted to study the drought-resistant of Festuca arundinacea, which was treated with 5 kinds of silicate bacteria solutions.
12. Plant regeneration system of the species of genus Lolium, Poa, Zoysia, Agrostis and Festuca were established by means of solid medium culture, suspension culture, and protoplast suspension culture.
13. The results showed that the adaption of Lolium was higher than Poa and Festuca.
14. The adaptability to wastewater and the purifying effect of Festuca arundinacea were better than other plants used in the experiment.
15. In the paper, red fescue (Featua rubra L. ), a cold-season-type lawn grass that belong to festuca genus, grew naturally. Their proline and soluble sugar content were determined at regular intervals.
16. With the increase of concentration of salt stress, chlorophyll content of Festuca arundinacea L decreased.
17. By dynamic measuring, the community structure and functional group productivity of Festuca ovina steppe in the middle section on northward slope of Tianshan Mountains were studied.
18. The elementary conclusion is: Poa pratensis L is better than Festuca arundinacea Schreb in the cold tolerance. The Perennial Ryegrass is weak for resisting the cold damage.
More similar words:
be stuck on,
stuck,
stucco,
unstuck,
get stuck,
stuck-up,
stuck with,
come unstuck,
manifest destiny,
festa,
fester,
safest,
infest,
festal,
festoon,
festive,
infested,
talkfest,
manifest,
slugfest,
festival,
life style,
life-style,
festivity,
life story,
lifestyle,
manifesto,
festering,
self-esteem,
lifestyles.