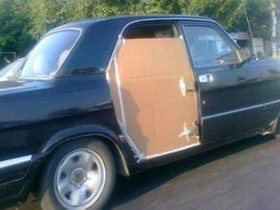 Random good picture Not show
1, He has thrived professionally and persuaded a Princeton grad to marry him.
2, Boone -- like Ted Williams, a Hoover High grad -- is less likely to make such a mistake, however.
3, I didn't really want to have to borrow money to go to grad school.
4, The 38-year-old Berkeley grad may hold the keys to the engine.
5, More often than not, college grads tend to outgrow their stay-at-home counterparts.
6, About five years later, I was in grad school in upstate New York.
7, After grad school, a series of grants allowed the peripatetic poet simply to write.
8, They must go to grad school to calculate it.
9, He had to rely on the busy schedules of Brooks and his busy grad students.
10, Also starring are Sarah Knowlton as Hal, a Yale grad suffering the indignities of life as a secretary.
11, But for now, at least, the high school grads can still play with them.
12, Besides, she was busy writing letters and filling out applications for grad school.
13, Except on Wall Street, the Board of Trade, some of them are just high school grads, too.
14, Approximately 70 relatives and friends have made the trip from Pittsburgh to watch this grad student in biology chase her dream.
15, Post grad degrees and firsts seemed the order of the day.
16, I had dropped out of grad school at the beginning of the semester.
17, Should I drop out of grad school and move to Des Moines?
18, Computer science grads are the hottest tickets this year.
19, It just got worse in grad school.
20, Female college grads today make more than twice as much as high school graduates.
21, American grads may have more to look forward to than the average grad. 85% of the 2010 class graduated with internship experience.
22, American grads may have more to look forward to than the average grad.
23, Same setup, same time of day,(http://sentencedict.com/Grad..html) but this time I used a polarizing filter along with a Hitech 0.6 soft ND grad.
24, Loma Linda University graduates have the highest median starting salaries at $71, 400 per year. That's over $6, 000 more per year than a Princeton grad.
25, Yu Bi'er, 24, joined the army in 2009 as a fresh college grad.
More similar words:
grad,
grade,
graded,
grader,
a grade,
grading,
degrade,
upgrade,
gradely,
subgrade,
gradual,
low-grade,
degraded,
top-grade,
downgrade,
gradually,
low grade,
gradable,
gradient,
graduate,
ungraded,
upgraded,
belgrade,
petrograd,
radiogram,
volgograd,
high-grade,
leningrad,
gradation,
undergrad.