Similar words:
1st,
21st,
31st,
1st class.
Meaning: adj. the ordinal number of forty-one in counting order.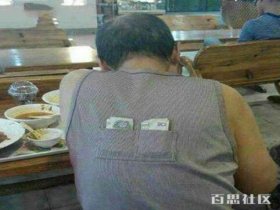 Random good picture Not show
1. Kasparov sealed his 41st move, spending 25 minutes over it, and upon resumption forced a winning endgame without difficulty.
2. In this position Karpov had to seal his 41st move, over which he spent 28 minutes.
3. California ranks 41st among all states in the amount spent per pupil in kindergarten through high school.
4. The 41st was a legion out of the 9th Assault Corps, under command of Senior Jedi General Luminara Unduli and Commander Gree.
5. Neither BlueCava nor 41st Parameter explicitly notified the people whose devices have been fingerprinted so far.
6. But presidential historians were critical of the last Democratic president's moral authority, placing him 37th, ahead of Richard Nixon (41st), but behind Bush (35th).
7. On Utapau, the 41st assisted in interning several Pau'ans for reasons unknown.
8. Xinhua News: The 41st Canadian federal election results announced on the evening local time, 2, led by Prime Minister Stephen Harper's Conservative Party wins.
9. He praised his father, the 41st president, for helping him become the 43rd.
10. In about 15 minutes, the 41st World Exposition will open in Shanghai.sentencedict.com
11. Senator McCain and the former president came together in a hangar at Houston's Hobby airport and stood side by side with their wives as the 41st president offered his endorsement.
12. The United States came in at 23rd, Britain was in 41st place, Germany 35th and France 62nd.
13. Hisdaughter Dorothy married Prescott Bush, making him the grandfather ofthe 41st President George HW Bush and the great-grandfather of the 43rdPresident George W. Bush.
14. Bush, who said family members call him "41" and his son "43" - they're the 41st and 43rd presidents.
15. Bush scored lowest in international relations, where he ranked 41st, and in economic management, where he placed 40th.
16. Queen Elizabeth II was in the top 10 for a record 41st time.
17. In the bank's latest report, it has overtaken Colombia to become the most straightforward country in Latin America in which to do business, and the 35th easiest in the world[sentencedict.com], up from 41st last year.
18. It ended 18 years and more than 6, 000 photos later with a self-portrait of the photographer on his deathbed on his 41st birthday.
19. Bush scored lowest in international relations, where he ranked 41st, and in economic management, where he placed 40th. His best ranking was 24th, in having "pursued equal justice for all."
20. Mike was relieved when I didn't enter the race and gave me an early birthday present, a T-shirt inscribed with the words Happy 41st.
21. Between China and India – the aspiring Asian superpowers , China ranks higher for innovation and 37th globally, compared to India, ranked 41st.
22. Also, the study says the United State fell from 34th to 49th in female mortality and from 41st to 45th for men.
23. While most of their men were transferred to Kashyyyk, a detachment of the 41st was sent to assist in the Battle of Utapau, perhaps to smoothen relationships with the native Pau'ans.
24. Matthew McConaughey is the highest ranked male with 39 per cent, which only secured him 41st position in a female dominated list of 3,000 celebrities.
25. In the newly released "ACI/ASQ Airport Service Quality Survey Ratings, " the ranking of Taoyuan International Airport has gone from 41st place to 24th place.