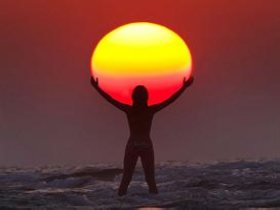 Random good picture Not show
1. House determines she has lung cancer or tuberous sclerosis, and tries to order a biopsy.
2. Here is another tuber with tuberous sclerosis.
3. Renal cell carcinoma coexisting with angiomyolipoma in tuberous sclerosis is extremely rare.
4. Adenoma sebaceum is pathognomonic of tuberous sclerosis.
5. Intracerebral tuberous sclerosis is usually followed by serial CT or MR images.
6. We reported 15 cases of patients with tuberous sclerosis by CT and found subendymal nodules in all 15 cases, cortical tubers in 5 cases, and white matter foci in 4 cases.
7. The prognosis of tuberous sclerosis is often uncertain due to the varied presentations and associated lesions.
8. Dahlia pinnata having tuberous roots and showy rayed variously colored flower heads; native to the mountains of Mexico and Central America and Colombia.
9. The clinical spectrum of tuberous sclerosis also includes cutaneous, ocular, and visceral manifestations.
10. American plant with cream - colored flowers and tuberous roots resembling kernels of corn.
11. The mature tuberous root accumulates a number of starch grains.
12. A 12-year-old boy presented with multiple tuberous xanthoma and aortic stenosis.
13. Subshrubs, or woody stems specialized into tuberous caudex, or absent; anthers without appendage; leaves obtuse or acute at apex, sometimes with blunt spines.
14. Tuberous sclerosis(TS) is an exceptional chromosomal inherited disease, This disease was mainly diagnosed by three clinical appearances: epilepsy, intellectual disturbance, and sebaceous adenoma.
15. It looked like something pulled from the earth, a tuberous stem or fungus esteemed by gourmets.
16. One case with maliganant epithelioid angiomyolipoma of kidney associated with tuberous sclerosis developed metastases to liver and retroperitoneum and finally died of the disease.
17. In young patients with vitreous hemorrhage and specific cutaneous lesions, tuberous sclerosis with retinal astrocytic hamartoma may be considered.
18. However it is difficult to distinguish them from one another by a single feature, such as the flower number, length of perianth tube, diameter of tuberous roots, for they are strongly overlapping.
19. Any of numerous chiefly tropical vines of the genus Dioscorea, many of which have edible tuberous roots.
20. Renal angiomyolipomas occur in 40 % to 80 % of patients with tuberous sclerosis.
21. The appearance of multiple subependymal calcifications on CT is classic for tuberous sclerosis.Sentencedict
22. Purpose To research the MRI and CT findings of Tuberous Sclerosis.
23. Purpose : To study CT characteristics and diagnostic evaluation of Tuberous sclerosis.
24. Any of various Eurasian tendril-bearing vines of the genus Bryonia, having red or black berries and tuberous roots formerly used as medicine.
25. This report presents a case of lymphangi-oleiomyomatosis in bilateral lungs, kidneys, liver, retrocrural space and retroperitoneal space without stigmata of tuberous sclerosis.
26. A tropical American vine (Ipomoea batatas) having rose-violet or pale pink, funnel-shaped flowers, and cultivated for its fleshy, tuberous orange-colored root.
27. BACKGROUND: Neurosurgical resection is the standard treatment for subependymal giant-cell astrocytomas in patients with the tuberous sclerosis complex.
28. A shrubby tropical American plant(Manihot esculenta) widely grown for its large, tuberous, starchy roots.
29. Subependymal giant cell astrocytomas develop in 15 % of patients with tuberous sclerosis.
30. This area of firm, whitened gyri that are broader than surrounding normal gyri is typical for tuberous sclerosis.
More similar words:
tuberose,
tuberosity,
tuber,
seminiferous tubule,
tubercle,
tubercular,
tuberculin,
protuberant,
tuberculosis,
protuberance,
cube root,
pulmonary tuberculosis,
onerous,
serous,
lecherous,
generous,
cancerous,
cankerous,
numerous,
ulcerous,
dangerous,
dexterous,
slanderous,
prosperous,
ponderous,
pulverous,
murderous,
cadaverous,
thunderous,
auriferous.