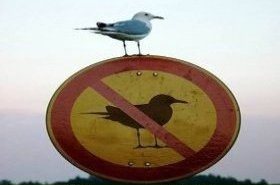 Random good picture Not show
(1) The ability to separate out reusable elements from other waste is crucial.
(2) Reusable software is leveraged across many applications.
(3) Texas Instruments sees neural networks as a reusable technology.
(4) The single-stage, reusable launch vehicle will cost an estimated $ 5 billion to $ 10 billion.
(5) The reusable components include object class, framework and architecture etc.
(6) Purchasing reusable respirators also may reduce or eliminate the impact of potential shortages of filtering facepiece respirators and may be more cost effective over the duration of the pandemic.
(7) The WebSphere Business Events Reusable Component uses the wbe.eventname attribute value (from the payload metadata) to set the value of the element name attribute.
(8) What should a reusable module look like?
(9) In addition, the design of the reusable software also penetrated in the analysis and the research.
(10) A Panel is a reusable component that holds markup and other components.
(11) When you recognize the need for a reusable software asset it is key to map out a realization strategy.
(12) It also benefited from the reusable code libraries.
(13) A pattern is an abstract, repeatable, and reusable design construct, such as architectures or algorithms.
(14) Thus a reusable and flexible framework of urban mixed traffic micro simulation system was achieved.
(15) They created the Reusable Asset Specification (RAS) to answer these questions and then submitted it to the OMG (Object Management Group), which adopted it as a standard in 2005.
(16) Reusable design should be specific to the problem at hand but also general enough to address future problems and requirement.
(17) A value template in decision table is not reusable, but by using a value template, you can alter the parameters using the Business Rule Manager. Sentencedict.com
(18) Thus, it appears feasible to manufacture practical heat shields in reusable molds on the Moon.
(19) These contracts covered the breaking down of damaged aircraft considered beyond economical repair to salvage repairable and reusable components.
(20) Its key components include a graphical user interface builder, database access, reusable application framework and cross-platform portability, it says.
(21) Based in Toronto and Pennsylvania, it will focus on converting munitions into reusable commercial material and reclaim explosive waste sites.
(22) However the shuttle is purpose-built to lift payloads into Earth orbit in a reusable manner.
(23) This paper is major in the preliminary wing design for the Reusable Launch Vehicle ( RLV ).
(24) How do handle changes in a system in an maintainable, reusable, extensibility, and ownership?
(25) For these auto parallelization systems, add a XML-based parallel design pattern description to provide a reusable solution for code generation.
(26) With the popular use of Component-Based Development, as the center of CBD, the management of reusable component library has become a hot spot concerned by academic circles and industrial fields.
(27) Here I'll talk about what to do once you've unearthed reusable design in code, covering techniques for harvesting those patterns.
(28) Those, in turn, can be implemented using Universal Resource Locator (URL) or Portable Document Format (PDF) technologies that are too reusable resources of the EC, just at a finer level of detail.
(29) In this tutorial, Part 3 of the series, you will learn about reusable software assets and patterns, and you will use design patterns to address requirements.
(30) These agreements tell the consumers what they can expect and the providers what they're obligated to provide to get multiple applications to share common services and make those services reusable.
More similar words:
usable,
inexcusable,
disabled,
opposable,
dispensable,
indispensable,
able,
cable,
viable,
table,
notable,
stable,
gabled,
unable,
liable,
enable,
amiable,
likable,
tableau,
parable,
affable,
movable,
be able to,
capable,
bearable,
variable,
sociable,
pitiable,
amenable,
sizeable.