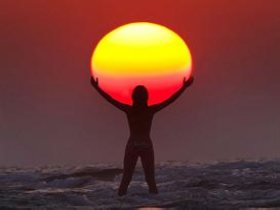 Random good picture Not show
1 Stewart felt a bottle whizz past his head.
2 Trains whizz through the station by the village on their way to London every day.
3 Let's just whizz through it one more time.
4 He is a whizz at football.
5 She's a whizz at crosswords.
6 He's a whizz at poker.
7 Whizz to a creamy green sauce.
8 I felt I could whizz it round the country lanes on school runs and trips up to town.
9 Pound or whizz the whole mixture to a very smooth paste.
10 She's a whizz in the kitchen.
11 Jacks a whizz on the PC and just pressed all thecenterbuttons, Rachel Neal said.
12 Simon's a whizz at card games.
13 He heard whizz of a bullet near his ear.
14 I saw many soldiers whizz past in a truck.
15 He's a whizz at tennis.
16 People paddle kayaks and outriggers along the shore, and catamarans whizz by,(www.Sentencedict.com) leaning precariously on one hull.
17 Put strained liquid, sour cream, half coriander and grated Edam into a food processor or blender and whizz until smooth.
18 Add spices and cook for 1 minute. 2 Put onion mixture and remaining ingredients into a processor and whizz together.
19 But once he gets his hands all oiled up, he's a whizz at refreshing your players' tired muscles.
20 Ladle out about a quarter of the mixture into a blender and whizz until smooth.
21 COMPARED with his cabinet colleagues , Karim Massimov, Kazakhstan's prime minister, is a digital whizz - kid.
22 Pop a handful of nuts in your food processor and whizz until it forms a nut butter, adding a little oil to help if it looks too dry.