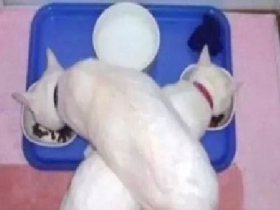 Random good picture Not show
1. We have our ups and downs like all couples.
2. Every relationship has a lot of ups and downs.
3. We are bound to see some ups and downs along the road to recovery.
4. Every business has its ups and downs.
5. The organisation has had its ups and downs.
6. The downs fell in gentle undulations to the sea.
7. He has just made some downs.
8. A short drive will take you to the Downs and Ashdown Forest.
9. Downs argues that bureaucrats do exhibit personality traits but these may differ.
10. Up on the downs it would be dark as a velvet bag.
11. The sudden ups and downs of the stock market have left analysts perplexed.
11. Sentencedict.com try its best to collect and make good sentences.
12. We had a lot of ups and downs in our marriage.
13. He describes in conversational style the ups and downs of his long career.
14. But a view from the Downs or from Studland Hill overlooks the indiscretions.
15. Eachuinn Odhar had his ups and downs, but more downs than ups.
16. Or off to Suffolk Downs in time to dope the daily double.
17. Life is a roller coaster, you have your ups and downs unless you fall off.
18. When life gets hard and you want to give up, remember that life is full of ups and downs, and without the downs, the ups would mean nothing.
19. I don't want your old hand - me - downs!
20. Like most married couples we've had our ups and downs, but life's like that.
21. He stuck by her through all life's ups and downs.
22. Arlott loved Hove as he did all those counties of the chalk downs and Weald.
23. The illustrations were going unexpectedly well and the emotional ups and downs of yesterday were starting to fade from her memory.
24. Then, in 1980, he decided to concentrate on his film career, and he has had his ups and downs.
25. And he has done so despite the ups and downs of his political career and his flirting with ministerial office.
26. If you're prepared to take a five-year view, these ups and downs are worth enduring.
27. Police recently uncovered a ring that was selling crack through two girls living in the tiny town of Downs, population 620.
28. The Edinburgh International Film Festival is the longest running film festival in the world and has experienced many ups and downs.
29. But the most important thing for us is to make first downs, keep their offense off the field.
30. Sometimes it is hard to believe how many ups and downs such a flat-looking place can have.
More similar words:
down,
go down,
get down,
widow,
hold down,
lay down,
window,
lie down,
put down,
run down,
set down,
do with,
downtown,
hand down,
cut down,
come down,
slow down,
take down,
turn down,
beat down,
tear down,
pull down,
down with,
get down to,
keep down,
touchdown,
write down,
do without,
track down,
drink down.