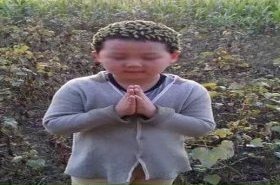 Random good picture Not show
1. Lindsay, like his films, is hard to categorise.
2. Categorise the plants into four groups.
3. Her work is difficult to categorise.
4. This type of china is rather hard to categorise, it's very unusual.
5. Some languages categorise not only living things as masculine or feminine, but inanimate objects as well.
6. You could easily categorise your addresses into five sections.
7. Perhaps best to categorise exhibitors and then have them in alphabetical order?
8. Thinking in categories enables us to categorise phenomena are essentially ambiguous.
9. Business writers are harder to categorise.
10. Probability and severity are used to categorise the relative importance of risks.
11. This template will categorise tagged articles into Category:Wikipedia articles needing rewrite. This template is self-reference. This template is not useful to be subst 'd.
12. Should we categorise people who intentionally spread HI as murderers?
13. Good language learners make notes and categorise language. They also use inductive learning extensively.
14. After all,(sentencedict.com) the effort to classify and categorise disorders of something as complex as the human mind—especially when that categorisation is done by committee—is unlikely to please everybody.
15. Make a list of your child's toys and then categorise them as sociable or antisocial.
16. Where exactly it began rather depends on whether or not you decide to categorise certain books as police procedurals or as perhaps crime novels.
17. An essential ingredient of this is the ability to categorise each patient by disease type or treatment group.
18. It is characteristic of theoretical linguists that they select example sentences that computational linguists would categorise as pathological.
19. A checklist of the types of physical abuse was developed to identify and categorise them.
20. Both versions reveal similarities with Marlowe's other work, but Marlowe's other work is also eclectic and difficult to categorise.
21. This means headings play a big part in how the search engines will categorise your site.
More similar words:
categorize,
categorical,
categorically,
category,
memorise,
allegory,
private enterprise,
gorilla,
algorithm,
rise,
prise,
risen,
arise,
orison,
strategy,
crises,
boorish,
theorist,
florist,
integrate,
strategic,
apprise,
comprise,
reprise,
sunrise,
humorist,
aphorism,
motorist,
plate glass,
strategist.