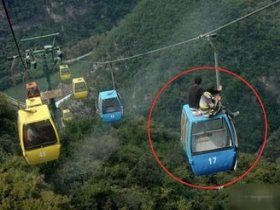 Random good picture Not show
1. She stated categorically that she had no intention of leaving.
2. They totally and categorically deny the charges.
3. He has categorically denied his guilt all along.
4. He categorically refused to take part in the project.
5. I told him categorically that we could never be anything more than friends. Famous last words! Within a few months we were engaged.
6. He has categorically denied being involved in the fraud.
7. The man categorically denied that he was guilty.
8. He stated categorically that he knew nothing about the deal.
9. Are you prepared to state categorically that her death was caused by lack of food?
10. He stated categorically that this would be his last season in Formula One.
11. Until recently many authorities stated categorically that cats, almost alone among mammals, were incapable of detecting sweet tastes.
12. One expert achieved unwanted fame by stating, categorically, that it was no longer technically possible to build modern aircraft out of wood.
13. I am categorically opposed to animal testing.
14. In contrast, McKinsey says categorically, invest where the market is attractive and where the company is strong.
15. Sotheby's stated categorically yesterday that the under-bidder had no association with the company.
16. He stated categorically that he had no doubts that the parents in this case were innocent.
17. We categorically deny that we have ever cheated or tampered illegally with any match ball in any game during our careers.
18. Summing up, I can state categorically that there is no substitute for hands-on experience.
19. Indeed, he had categorically denied that there was any danger.
20. Sometimes it is even stated categorically that they do not.
21. If he categorically refused to work in the same Laboratory as Lorrimer, one of them would have to go.
21. Sentencedict.com try its best to gather and make good sentences.
22. We categorically reject their proposal and think the United States should reject their proposal.
23. I can state categorically that this is not the case.
24. What can you categorically not do to some one else's body?
25. Ana had wept bitterly and Mitch had stated quite categorically that he would be back.
26. Yet, at his televised July 14 get-togethers with journalists in 1997, 1998 and 1999, Chirac categorically rejected the idea.
27. As he did when he first took the stand in November, Simpson categorically denied ever hitting or punching Nicole.
28. Yet we find it difficult to take these definitive events and state categorically that they are universal truths for women engineers.
29. Others persuade their instructors to do the very minimum necessary and state categorically that they hate stalls.
30. The foreman had not informed us that the paraffin might explode. In fact he had categorically denied there was any danger.
More similar words:
categorize,
category,
historically,
rhetorically,
strategically,
metaphorically,
historical,
hysterically,
diametrically,
fabricate,
intricate,
lubricate,
extricate,
rhetorical device,
prevaricate,
rhetorical question,
catastrophically,
egotistical,
comically,
radically,
typically,
cynically,
logically,
basically,
chimerical,
theatrical,
empirical,
physically,
ironically,
statically.