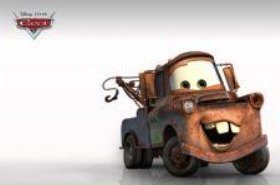 Random good picture Not show
1, Charles remained a close ally of the French king.
2, Ally was confident that we would be ready on time, but I had my doubts .
3, Portugal is a traditional ally of England.
4, In that war England was not an ally; she was neutral.
5, Ally groped steadily towards the door.
6, He will have no choice but to ally himself with the new movement.
7, She had found an ally in her old teacher.
8, He now had an ally against his boss.
9, He is a close ally of the Prime Minister.
10, The United States is a close ally of South Korea.
11, The Prime Minister found a surprise ally today in the shape of Jacques Delors, the Commission President.
12, She felt she needed an ally so badly.
13, Jane felt that she had an ally.
14, Exercise is an important ally in your campaign to lose weight.
15, She knew she had found an ally in Ted.
16, His sister was his ally against their grandparents.
17, The coming of the railways and their ally, the telegraph system, put an end to this situation.
18, Op tion ally, with one teaspoon nondairy creamer.
19, The aunt was a prime ally.
20, Porras found an astute ally in newly elected President Alvaro Arzu,(http://sentencedict.com/ally.html) a pragmatic businessman with an instinct for building consensus.
21, With the leader of our most important ally.
22, They murdered her friend and political ally, Airey Neave.
23, He is generally considered to be the Prime Minister's closest political ally.
24, During World War One, Turkey and Germany were allies/Turkey was an ally of Germany.
25, Alan Simpson of Wyoming, a close friend and political ally.
26, Perhaps another factor was the ever-rising star of Commander Dander, old friend and ally of Coffin and now his influential patron.
27, The shocking stills above are from the 1992 film and show the Ally McBeal star making herself sick after a binge.
28, The Yuezhi were the goal of Zhang Qian's mission to the west to find a powerful ally against the Xiongnu.
29, There was nothing personal in Cheltenham intercepting and decoding a confidential message from an ally to its own embassy.
30, He also had an inclination to attach himself, whether as ally or enemy, to dangerous and disreputable people.
More similar words:
rally,
really,
sully,
normally,
legally,
totally,
finally,
socially,
annually,
mentally,
sexually,
actually,
basically,
officially,
partially,
gradually,
naturally,
personally,
initially,
typically,
virtually,
literally,
ironically,
eventually,
especially,
hopefully,
physically,
originally,
politically,
practically.