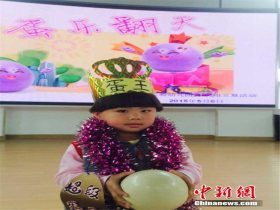 Random good picture Not show
(1) We shall lie all
alike
in our graves.

(2) Every mother breeds not sons
alike
.

(3) Though John and Andrew look exactly alike, they act quite differently.
(4) The twins look alike, but they differ in temperament.
(5) A famed person and a fattened pig are alike in danger.
(6) Words written alike are often pronounced differently.
(7) The two brothers look very much alike.
(8) Great minds think alike.
(9) The two men were far more alike than they would ever admit.
(10) The two office buildings are somewhat alike in appearance.
(11) It's quite common to see couples who dress alike.
(12) They were dressed alike in blue jersey and knickers.
(13) The sun shines all alike.
(14) My mother and I are alike in many ways.
(15) These two photographs are almost alike.
(16) Old folk and children alike are all against the proposal, not to mention the youth.
(17) The children all look very alike.
(18) Share and share alike.
(19) Be alike flower. Spread beauty and happiness wherever you stay; irrespective of your surroundings.
(20) They carefully designed that the two trunks exactly alike would be switched in the waiting room.
(21) Good and bad alike respected the teacher.
(22) The two towns are very much alike in size and population.
(23) I always confuse the sisters: they look so alike. Sentencedict.com
(24) The two of them look so much alike that they often pass for sisters.
(25) His latest play has delighted theatre audiences and theatre critics alike.
(26) His flower had told him that she was only one of her kind in all universe. And here were five thousand of them, all alike, in one single garden!
(27) The techniques are being applied almost everywhere by big and small firms alike.
(28) For the first few months the babies looked so alike I couldn't tell which was which.
(29) The television series was panned by critics and viewers alike.
(30) She shows the same kind manner towards great and small alike.
More similar words:
like,
likely,
unlike,
feel like,
likewise,
and the like,
unlikely,
threadlike,
likelihood,
something like,
hike,
bike,
likable,
hike up,
strike,
galileo galilei,
strike off,
alibi,
valid,
alive,
Alice,
alien,
deal in,
malign,
realism,
valiant,
realize,
invalid,
a little,
salient.