Synonym:
bicycle,
cycle,
motorcycle,
pedal,
wheel.
Similar words:
like,
hike,
strike,
unlike,
likely,
unlikely,
likewise,
feel like.
Meaning: [baɪk] n. 1. a motor vehicle with two wheels and a strong frame 2. a wheeled vehicle that has two wheels and is moved by foot pedals. v. ride a bicycle.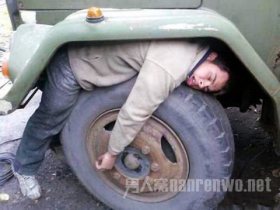 Random good picture Not show
1. Could you mend my bike for me?
2. He walked slowly up the hill pushing his bike.
3. He struggled to hold the bike down on the banked corners.
4. My bike got wet in the rain.
5. He chained his bike to the fence.
6. I use an oily rag to clean my bike with.
7. I'm not going to let him repair my bike again because he made a really bad job of it last time.
8. My bike chain was clanking in an alarming way as I pedalled along.
9. Let's do a straight swap?your guitar for my bike.
10. He nagged me so much for a new bike that eventually I gave in.
11. He got on his bike and rode off.
12. The bike is in need of replacement.
13. She hoicked her bike onto the car roof.
14. Dirt bike trails crisscrossed the grassy furrows.
15. He was busy assembling the bike by himself.
16. Some types of bike have brakes which you operate by backpedalling.
16. Sentencedict.com try its best to gather and create good sentences.
17. No you can't have another bike - I'm not made of money!
18. At last I saw the right kind of bike in a shop window.
19. I fell off my bike yesterday hence the bruises.
20. The tires of Lenny's bike hissed over the wet pavement as he slowed down.
21. Can't you throw out that old bike of Tommy's?
22. Let's go for a bike ride .
23. This bike is second-hand but it's still in good condition.
24. My bike has had two punctures in the last three weeks.
25. Get off my bike, you little villain!
26. He propped his bike against a tree.
27. My bike is a home product.
28. They kept whiskey to antidote themselves against snake bike.
29. Do yourself a favour and wear a helmet on the bike.
30. They were mocking him because he kept falling off his bike.
More similar words:
like,
hike,
strike,
unlike,
likely,
unlikely,
likewise,
feel like,
and the like,
likelihood,
something like.