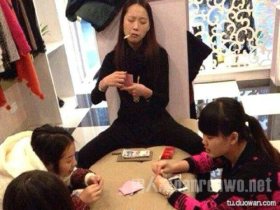 Random good picture Not show
(1) Many populace type wheel hub surface treatment craft is a baking varnish.
(2) With a wheel hub casting as example, the measures to prevent shrinkage defects were proposed.
(3) Front and back braking wheel hub only for motor make you easy to drive.
(4) Aluminum alloy wheel hub modelling simple powerful, the tire screw has decorates the cap nut.
(5) The results show that the wheel hub cracking during radial impact testing was caused by excessive content of magnesium in the alloy as well as the overheating of the alloy during the solution process. Sentencedict.com
(6) Aiming at the technological requirements of tractor wheel hub threading, the electrical and hydraulic control parts for tapping unit combination machine tool were designed.
(7) We are looking for a car wheel hub , supplier for our European and US markets.
(8) The exposure test of aluminum automotive wheel hub was carried out under shelter and outdoor at Wanning station for 24 months. The filiform corrosion phenomenon of coated aluminum was found.
(9) The first was a long, gleaming Mercedes limousine with its bonnet star and wheel hubs in gold.
(10) The 3D elastic-plastic finite element model for the stretch forming of automobile wheel hub end housing was established, and the deep drawing process was numerically simulated by MARC software.
(11) Our product Brake disc, brake hub, brake pad, flywheel assembly, front wheel hub and back minor axis for autos.
(12) The internal of the core axle end is provided with a needle bearing, which balances the bearing of assembly wheel hub and enable the operating more stable.
(13) Casting technology: an aluminum ingot is pressed via a pressure of62.3MN into a wheel hub under the thermal state.
More similar words:
wheelhouse,
wheels within wheels,
wheel,
wheeled,
wheeler,
wheeling,
cogwheel,
flywheel,
pinwheel,
cog wheel,
big wheel,
four-wheel,
car wheel,
mill wheel,
gearwheel,
wheel base,
cartwheel,
nosewheel,
type wheel,
gear wheel,
wheelbase,
freewheel,
two-wheeled,
color wheel,
chain wheel,
fifth wheel,
waterwheel,
water wheel,
wagon wheel,
wheel-chair.