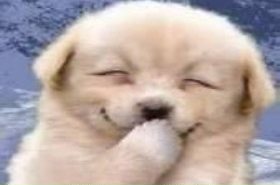 Random good picture Not show
1. Lower hydrogen sulfide concentration of the sulfurization process has great effect on the denitrification activity and decarbon activity of residue hydrotreating catalysts.
2. The time of sulfurization is shorter, the temperature of bed layer is stable, and the activity of catalyst is high, while it is used for the sulfurization of Co-Mo catalysts.
3. An effective ex - situ pre - sulfurization technology for hydrotreating catalyst is discussed.
4. The influence of nanoparticle ZnO on the sulfurization characteristic and mechanics performance of rubber for vibration absorber was investigated in this paper.
5. The principles, the methods of the technology of non-noble metal hydrogenation catalysts' sulfurization, and the choice of vulcanizing agent were summarized.
6. The result shows that when addition of EPDM is less than 30%, the dynamic sulfurization result is better by using double-screw extruder than by using double-roller blending rolls.
7. The practical examination in industrial scales demonstrated that the new sulfurization method has been characterized by excellent stability and selectivity of catalysts.
8. The catalyst was characterized by XRD(sentencedict.com/sulfurization.html), XPS and IR techniques in order to study the stability and anti-sulfur ability on the processing of the 200 h HDS of thiophene and strengthening sulfurization.
9. The phosphors SrS : Eu and CaS: Eu doped with Mn were prepared by sulfurization flux method ( SFM ).
10. It was showed that the nanoparticle ZnO may shorten the sulfurization time and improve mechanics performance of the rubber.
11. N butyl 2 ethoxy thioacridone was prepared from o chloro benzoic acid and p phenetidine by means of Ullman reaction, cyclization, N alkylation and sulfurization.
12. Using methylene blue as the degradation object, the effects of sulfurization temperature, photocatalyst dosage and preparation method on the degradation rate of methylene blue were studied.
More similar words:
desulfurization,
desulphurization,
sulfuric,
sulfuric acid,
pressurization,
pasteurization,
miniaturization,
decarburization,
microminiaturization,
sulfur,
sulfuryl,
notarization,
theorization,
sulfurous,
valorization,
pauperization,
memorization,
polarization,
solarization,
vaporization,
motorization,
cauterization,
isomerization,
factorization,
summarization,
vulgarization,
cicatrization,
pulverization,
tenderization,
deodorization.