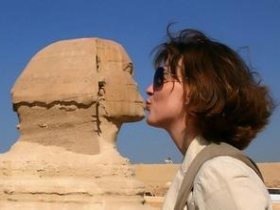 Random good picture Not show
1. Even the oil sea transportation has a long history, the accidents happen here and there, lead to much loss for shipping company, people coastwise, and entironment.
2. Risks of oil pollution in global sea transportation rise with the increase of oil transportation.
3. The outlet is mainly the sea transportation ships and the engineering ship bunker oil supply.
4. Due to the containerization of international sea transportation and the uprising containership size, the inter-port competition is getting intensive.
5. The main business target of our company is sea transportation of export and import.
6. Along with sea transportation market's booming, marine perils become the main potential trouble. "
7. Sea transportation is often seen as the largest risk in the chemical transportation chain.
8. The main part of sea transportation is the transportation of dry and bulk cargos, whose volume in 2004 exceeded 2 billion tons, accounting for 30% world seaborne trade volume.
9. All these will benefit for the overall national economy and Chinese sea transportation.
10. The 90 % of exports within our foreign trade are achieved via sea transportation.
11. We stand ready to increase maritime connectivity with ASEAN and strengthen cooperation in sea transportation, maritime affairs and ports.
12. Along with the sea transport mode change, the marine transportation container bill of lading also uses in transporting with sea transportation related Yangtze River.
13. Firstly, transportation by means of containerization had become prevalent in sea transportation.
13. Sentencedict.com is a online sentence dictionary, on which you can find good sentences for a large number of words.
14. In 1992, Merchant Shipping Act of China have also established the system of performing carrier of sea transportation cargo.
15. Hamburg Rules established the system of performing carrier of sea transportation for the first time in 1978.
16. The Jiaodong peninsula lies in the northeast of Shandong; there are long and zigzag sea line and several open ports. it has been a very important area in sea transportation from ancient period.
17. Mr Chen not only owes us transportation fee, but also sea transportation fee.
18. By sea, please. Because of the high cost of railway transportation, we prefer sea transportation.
More similar words:
transportation,
air transportation,
means of transportation,
transportation cost,
transportation company,
cost of transportation,
transportation system,
transportation network,
transportation problem,
transportation expenses,
department of transportation,
transportation infrastructure,
international transport,
transportable,
transportability,
transport,
transporter,
air transport,
tape transport,
road transport,
transport ship,
transport delay,
transport company,
public transport,
transport network,
active transport,
transport system,
transplantation,
passive transport,
transport service.