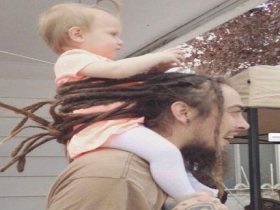 Random good picture Not show
1, Anne chose an upmarket agency aimed at professional people.
2, There may be a willing volunteer or a professional person specially appointed, but this may not be easy to find.
3, Mr Headdon should not blame the House of Lords for the shortcomings of professional people within the society.
4, Teaching is supposed to be a creative activity, carried out by professional people, not by robots.
5, This time about 120 people turned up, mainly business and professional people, clergy, trade-unionists and political leaders.
6, There were Democratic party militants, anarchists, people with no party, workers, small businessmen, intellectuals, professional people.
7, It was a leafy place; professional people, merchants, senior civil servants had lived around here for a long time.
8, Professional people do so on a consultancy basis,[sentencedict.com] skilled manual workers as and when they can.
9, We have professional people living here, accountants, biologists and others.
10, And young professionals, people like me, were not vastly far ahead of them.
11, Many hold down regular jobs and quite a few are highly-paid, professional people.
12, This information suggests Clios are proving particularly popular with women and professional people.
13, Anyway, professional people can end up homeless just like anyone else.
14, Both were professional people with a vested interest in helping people - a doctor and a Baptist minister.
15, I know of no professional person who has ever sat on a jury.
16, As an independent, professional person,(http://sentencedict.com/professional person.html) a CPA may offer clients the abovementioned services.
17, The undergraduate of finish school connects professional person is not, how to become pioneering person?
18, Our professional person will leave after 15 days when your company people know the feeding techniques.
19, Room for rent in shared house - would suit professional person.
20, We pay attention to the detail, the strengthened team realize, cause the student to make great strides forward from the student stage to the professional person.
21, Person arteries and veins also has very great help to seeking professional person of the position.
More similar words:
professional programmer,
professional,
professionally,
non-professional,
nonprofessional,
unprofessional,
professionalism,
professional life,
professionalize,
paraprofessional,
professional duty,
semiprofessional,
professional ethics,
professionalisation,
professionalization,
health professional,
professional dancer,
computer professional,
professional etiquette,
professional baseball,
professional services,
professional jealousy,
professional association,
professional wrestling,
professional organization,
professional accountant,
legal profession,
medical profession,
profession,
emotional person.