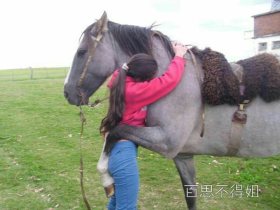 Random good picture Not show
1. The NWS cautions that its given heat index values assume shady, light wind conditions and that exposure to direct sunlight can increase the heat index by 15 degrees.
2. The city list is retrieved from the NWS using a private method if the NWS is online and from a file if the NWS is not online, and the method caches state and city information to improve performance.
3. Even after saddling Good NWS with all of News Corp's current debt (albeit all its cash as well), he sees impressive earnings growth of 30% annually.
4. The forecast is retrieved from the NWS if the NWS is online and from a file if it is not online,[sentencedict.com/nws.html] and the method uses the cached state and city information to improve performance.
5. My feeling is that the Murdoch (NWS) purchase of the WSJ got competitive juices flowing at both newspapers for the first time in a while, and that readers are picking up on that.
6. Data flows from the NWS server into my server, where the server-side script converts XML to HTML.
7. NWS shares were trading at $16.90 as of Thursday morning.
8. The key states will be the NPT's existing NWS, especially China, Russia, and the US because all NWS must approve the amendment needed to permit India to join as a NWS.
9. The NWS data used by my weather badge module can serve as a data source in Yahoo!
10. I pass this function a four-character NWS station ID and the name of an HTML DIV tag.
11. The NWS Web site features a handy on-line calculator for determining the heat index based on a combination of either temperature and relative humidity or temperature and dew point.
12. The _id parameter identifies this as my pipe, and textinput1 indicates the NWS station ID.
13. By acquiring Playdom, Disney will also be getting an existing portfolio of popular social games, which includes Mobsters, the top title on MySpace (NSDQ: NWS).
14. In Approach 1, I needed to retrieve the XML file from the NWS server.
15. Putting a 14x multiple on those earnings that's comparable to other pure play cable assets, he gets to $14.54 per share of Good NWS alone.
16. Two of the earlier approaches used an Apache ProxyPass rule to handle this problem, while one approach used a special-purpose server-side script to get the data from the NWS server.
17. The Ajax JavaScript code sends the server-side script a single parameter: the four-character NWS Station ID needed to retrieve the XML data file from the NWS server.
18. My Perl script uses wget to get the XML file from the NWS server.
19. To compare JSON and XML, first look at an abbreviated version of the NWS XML data for Richmond, Virginia, shown in Listing 1.