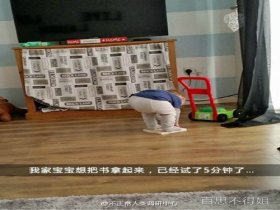 Random good picture Not show
1. Meanwhile I rejoice in the survival of those large, landed properties where life goes on more or less as before.
2. An extensive piece of landed property; an estate.
3. It was the working class that brought about the rise of this triad (landed property, big industry, and the banking class) through the French Revolution of 1789.
4. The company hasn't purchased or sold any landed property in the last 12 months.
5. The regular town landed property marketplace sequence was disturbed in form landed property marketplace , To national economy develops the very great minus effect brings.
6. France was ruled by the landed property class, big industry, and the banking class.
7. Which, kinda, make their rather sprawling landed property a tight squeeze.
8. This website provides you with quick information, short updates and general outlook on the Singapore landed property market.
9. Sociologically unlike the philosopher is a person of some inherited wealth chiefly landed property but whose way of life will be urban.
9. Sentencedict.com try its best to gather and make good sentences.
10. Therefore, it's very urgent to establish a set of perfect urban landed property management information system to resolve the above problem.
11. In real estate management, the first is the management of landed property, which is related most directly to land management.
12. The second section, elaborates the meaning, contents, characteristics and discusses theory of landed property right which provides theoretical basis for the reform of our countrys land.
13. I GIVE all my share and interest of and in the landed property situate lying and being at [the description of immovable property e.g. address] to [the relationship of beneficiary e.g.
14. But his title to nobility stemmed from Ireland, where much of his landed property was located.
15. In the French Revolution of 1789, the working class allied itself with big capital (big industry, the banking class, and landed property), but this would change in 1848.
16. The system is beneficial to the management that realizes the urban landed property management and the maximization of its value.
17. The product forms, impacting factors of development and developmental patterns are discussed from the angle of concept of travelling landed property.
18. The second section elaborated land institutional meanings, contents, characteristics and landed property rights theory, which provided theoretical basis for the next reform.
More similar words:
leased property,
independent property,
landed price,
property,
property tax,
income property,
property line,
property owner,
property list,
real property,
property right,
trust property,
joint property,
common property,
stolen property,
public property,
solid propellant,
real property tax,
personal property,
right of property,
movable property,
private property,
physical property,
community property,
material property,
separate property,
chemical property,
property insurance,
universal property,
immovable property.