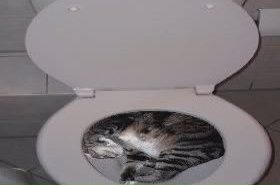 Random good picture Not show
1. It's quite probable that extensive cultivation here has erased any traces there may have been.
2. Extensive to it contrary, it is extensive cultivation.
3. The extensive cultivation should be transformed into intensive farming.
4. There is extensive cultivation and high economic value of sunflower seed.
5. With speeding up the course of the urbanization in our country, the way of the land use is during the transitional period from extensive cultivation to the intensive connotation.
6. Owing to shortage of water, draught, poor soil texture and extensive cultivation, the yields in the hilly terrace of Linfeng Area, Shangxi Province have long been neither high nor stable.
7. In Huaibei area the unsuitable application of wheat variety, bad climate soil conditions, lower fertility and extensive cultivation were major limiting factors for high wheat yield in large areas.
8. The problems in garden application are to introduce into varieties blindly, to plant not as a whole and extensive cultivation.
9. I place hopes on Liu Yang and wish him greater harvests from extensive cultivation.
10. The thesis thinks the excessive deterioration of ecological environment was mainly caused by the extensive cultivation of the shed people.
11. Do big platform at the same time, all nets swim the product can take operation, reach finally " extensive cultivation " do gross , subsequently this action of follow- up of giant,(sentencedict .com) Tecent.
12. In history, there have been many success makers who got plenteous harvests from extensive cultivation.
More similar words:
intensive cultivation,
cultivation,
self-cultivation,
extensive,
coextensive,
extensively,
extensiveness,
cultivate,
cultivator,
cultivated,
cultivatable,
uncultivated,
intensive agriculture,
cultivated land,
university extension,
cultivated plant,
intensive care,
extension,
extensional,
extension set,
intensive care unit,
hyperextension,
extension cord,
overextension,
extension agent,
derivative action,
credit extension,
extension service,
filename extension,
file name extension.