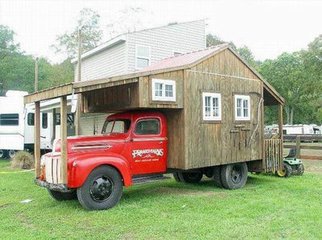 Random good picture Not show
1. DiMaggio was an authentic folk hero.
2. DiMaggio retired from baseball after the '51 season.
3. DiMaggio liked his privacy, but was willing enough to forgo it in spurts.
4. DiMaggio did not address the crowd, but when he lifted his arms to receive their cheers, no words were necessary.
5. Think of the great DiMaggio.
6. I want to thank Benedetta DiMaggio and Leon Burris from Deloitte for your praise.
7. " I would like to take the great DiMaggio fishing, " the old man said.
8. I wonder how the DiMaggio would have liked the way I hit him in the brain?
9. Baseball legend Joe Dimaggio grew up in the neighborhood and briefly returned to live there with his wife Marilyn Monroe.
10. Stars like Lou Gehrig and Joe DiMaggio drew fans into the stadium, and those who could not attend the games gathered around their radios to listen to the play-by-play.
11. Santiago respects DiMaggio because he never gives up despite physical pain.
12. But I think the great DiMaggio would be proud of me today.
13. " That means nothing. The great DiMaggio is himself again.
14. Joe DiMaggio was a legend in the history of American baseball,(http://sentencedict.com/dimaggio.html) which he later died of lung cancer in 1999 at the age of 84 years.
15. William Andrew Hanson II was my hero - John Wayne, Audie Murphy, and Joe DiMaggio all rolled into one.
16. Other items on sale included Monroe's divorce papers from baseball legend Joe DiMaggio, whom she married in 1954 in a union that lasted only nine months.
17. Have faith in the Yankees my son. Think of the great DiMaggio.
18. San Pedro was a fisherman as was the father of the great DiMaggio.
19. In a city with millions of New York Yankee fans, one of the most popular bell ringers was legendary Yankee hall of famer Joe DiMaggio.
20. I guess this is how a sports fan felt when Joe DiMaggio retired.
21. Television ads for Lionel trains even featured baseball great Joe DiMaggio.
22. One of the shots of her boyfriend, baseball player Joe DiMaggio is the only time the pair posed for a formal portrait.
23. So Say Hey Willie tell the Cobb and Joe DiMaggio.
24. She had highly publicized marriages to baseball great Joe DiMaggio and Pulitzer Prize-winning playwright Arthur Miller.
25. Her life was often regarded as a fairytale and her legendary marriage to baseball great Joe DiMaggio was the hallmark of this perception.
26. They about the old man's hero the great baseball 7 player Joe DiMaggio.
27. Considered an example of the feminine ideal, Monroe went through a long string of lovers that included Joe DiMaggio and John F.
28. Morgan is a well-known collector who owns memorabilia from the estates of Monroe and DiMaggio and said he was friends with Monroe's other two husbands, Jim Dougherty and Arthur Miller.
29. After her movie career had taken off, she met the baseball legend Joe DiMaggio.
30. They talk about the old man's hero, the great baseball player Joe DiMaggio.
More similar words:
joe dimaggio,
caravaggio,
haggis,
arpeggio,
sagging,
bagging,
lagging,
tagging,
waggish,
nagging,
solfeggio,
flagging,
dragging,
shagging,
bragging,
slagging,
slagging off,
unflagging,
magnetic resonance imaging,
tail-wagging,
maggot,
maggoty,
image,
imago,
lagging indicator,
imagery,
imagist,
imagine,
imagism,
imaging.