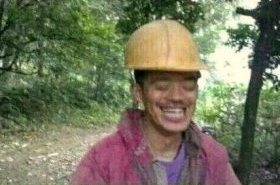 Random good picture Not show
1 Athelstan went along the nave to meet him.
2 Athelstan leaned over to perform his own examination.
3 Philippa smilingly obliged and Athelstan groaned.
4 Athelstan walked behind, chanting verses from the psalms.
5 Athelstan looked sideways at Benedicta and his heart lurched.
6 Athelstan became engrossed, fascinated by its beauty.
7 Athelstan now stood shoulder to shoulder with Cranston.
8 Athelstan waited near the baptismal font.
9 He knew Athelstan spoke the truth.
10 Athelstan heard Lady Maude squeal with pleasure.
11 Athelstan knew it would make no immediate difference but a seed had been planted in his soul.
12 Athelstan tossed her a coin and asked her to bring a fresh tankard and some wine whilst he roused Sir John.
13 Nothing was resolved and Athelstan felt he had failed to take a decisive role.
14 They crossed over quietly enough, Athelstan smiling as he passed through the gateway at the far end on to Fish Street Hill.
15 Athelstan could have sworn he was acting as if there was some one else there.
16 Athelstan stood there dreaming,(www.Sentencedict.com) wondering what was happening in St Erconwald's.
17 Athelstan closed the missal, all thoughts of Pike the ditcher and his family cleared from his head.
18 Athelstan, a skilled confessor, perceived Sir Brian was a good but deeply troubled man.
19 Athelstan immediately closed his eyes and sniffed the sweet odour of fresh scrubbed parchment and vellum.
20 Cranston and Athelstan pushed by him and hammered at the great gate.
21 Athelstan glimpsed the blackened, twisted face of Pike the ditcher hanging by the neck.
22 Athelstan felt he was looking at a man already under the shadow of Death's soft, black wing.
23 Athelstan called the girl back and small, fresh white loaves, wrapped in a linen cloth, were immediately served.
24 Deeper into the hell, Athelstan shivered, folding his arms into the voluminous sleeves of his robe.
25 Sir John's temper had improved but Athelstan dreaded spending a day watching him guzzle one goblet of wine after another.
26 Athelstan sketched the sign of the cross above the corpse and sprinkled it with the Asperges rod.
27 Athelstan put his hand gingerly into the small, dark space and brought out two rolls of parchment.
28 Athelstan carefully ripped the canvas open with the small knife he always carried.
29 The merchant was flushed with drink; he grinned at Cranston and Athelstan as if they were lifelong friends.
30 They walked on, wandering through a warren of tortuous passageways where the noise and stench grasped Athelstan by the throat.
More similar words:
telstar,
travel-stained,
normal standard,
general standard,
protocol standard,
pathological state,
financial standing,
international standard,
in the last analysis,
financial statement analysis,
maelstrom,
feel strange,
Chelsea,
path of least resistance,
helsinki,
rumpelstiltskin,
mantelshelf,
instantaneous,
coinstantaneous,
instantaneously,
instantaneousness,
instantaneous value,
all-star,
constant state,
instantaneous frequency,
scatheless,
call stack,
oil stain,
falstaff,
stare into the distance.