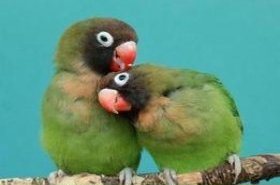 Random good picture Not show
(1) To copy a file, press F3.
(2) Press F3 to exit.
(3) This is the hybrid version of BYD's F3.
(4) Keyboard shortcut for finding fileschanged to F3 in Explorer interface.
(5) F3 resin may be an excellent adsorption agent for recovery of rhenium.
(6) F3 includes very easy cluster configuration, support for multi-cluster topologies and automatic provisioning of application and runtime resources to cluster nodes. Sentencedict.com
(7) NWW fracture F3, F7 activities for the multi-phase fault. for the control of the ore-bearing sub-basin margin faults, as well as hot brine into deep ore mineralization Sag Harbor channel.
(8) Jun Pyo asks the F3 to break his arm, but Jan Di overhears and gets angry.
(9) Meanwhile, in the hypercompetitive Chinese market, the F3 is suddenly an old model.
(10) The standard weapons carried by the Tornado F3 are up to four ASRAAM short-range air-to-air missiles on the wing pylons and four AMRAAM medium-range missiles mounted under the fuselage.
(11) Objective Polysaccharide fractions F1, F2 and F3 were prepared from Porphyra haitanensis by hot-water extraction and DEAE-cellulose chromatography.
(12) Military Air Solutions has delivered a series of significant capability enhancements to the UK's Tornado F3 fleet.
(13) BYD spokesman Paul Lin attributed slower sales of the F3 this year to the age of the model.
(14) It also includes an option to upgrade a number of French navy Rafale F1s to the latest F3 standard, as well as spare parts, support equipment and related services.
(15) Through boll weight, the indirect effect of seed index fo lint in F3 generation was quite obvious.
(16) In multivariate analysis, ages at biopsy and at infection were associated with F2, F3, F4.
(17) The F (Fujita) scale was used to measure wind speeds based on damage left behind after a tornado, and an F3 tornado had wind speeds between 158 and 206 miles an hour (254 to 332 kilometers an hour).
(18) He joined the DGA flight test center at Istres, southern France in 2002, testing the Rafale and helping in its development to the F3 standard.
(19) Among orders to be placed this year are for 60 Rafale F3 strike fighters from Dassault Aviation.
(20) The germination capacity and its relative alkali damage rate showed a continuous and near normal distribution in F3 lines.
(21) BYD's existing Xi'an factory, built in2005, can assemble 300,000 of its 3-series cars, including the F3 and G3models, annually.
(22) The predicted metallogenic model is the hydrothermal fluid of the granodioritic porphyry origin ascending through F2 and F3 faults, which is different from the Yangxin rock mass.