Synonym:
deplorable,
despicable,
execrable,
hapless,
miserable,
misfortunate,
pathetic,
piteous,
pitiable,
pitiful,
poor,
slimy,
suffering,
ugly,
unworthy,
vile,
woeful,
worthless.
Similar words:
wretchedness,
bewitched,
arched,
stretch,
pitcher,
poached,
schedule,
parched.
Meaning: ['retʃɪd] adj. 1. of very poor quality or condition 2. characterized by physical misery 3. very unhappy; full of misery 4. morally reprehensible 5. deserving or inciting pity.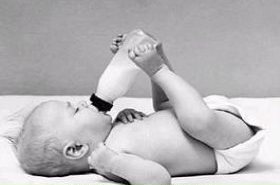 Random good picture Not show
1 Comparison, more than reality, makes men happy or
wretched
.
Thomas Fuller

2 Guy felt wretched about it now.
3 The house was in a wretched state.
4 I felt wretched about the way things had turned out.
5 I was shocked to see their wretched living conditions.
6 She finally agreed to have the wretched animal put down.
7 He was wretched when he failed the examination.
8 Is it that wretched woman again?
9 That wretched child I'll swing for him one of these days!
10 I feel really confused and wretched.
11 Please excuse this wretched apology for a meal.
12 You look wretched—what's wrong?
13 She had a wretched time of it at school.
14 My wretched car's broken down again.
15 We have sorted out this wretched business at last.
16 The animals are kept in the most wretched conditions.
17 What a wretched life they lived in the workhouse!
18 The hotel food was absolutely wretched.
19 I felt so wretched, because I thought I might never see you again.
20 Where is that wretched boy?
21 This wretched man knows quite well he is doing wrong in taking my eggs.
22 The weekend was one of the most wretched she had ever known.
23 The really wretched thing is, it can only get worse for me.
24 Unfolding my wretched map, I used gestures to ask them to indicate our location.
25 You have built up a huge property empire by buying from wretched people who had to sell or starve.
26 I think I must be coming down with flu - I've been feeling wretched all day.
27 Until her mother's arrival,(www.Sentencedict.com) Halen was thoroughly beaten down and wretched.
28 Through nostrils she smelled the fear and the death in this wretched band more powerfully.
29 I don't know how long I shall be laid up with this wretched ankle.
30 I should, of course, do myself no favour by dumping property on the market in its present wretched state.
More similar words:
wretchedness,
bewitched,
arched,
stretch,
pitcher,
poached,
schedule,
parched,
quenched,
stretchy,
catches,
kitchen,
attached,
crunched,
stretch out,
on schedule,
crotchety,
entrenched,
behind schedule,
ahead of schedule,
wreak,
wrest,
wrench,
shed,
dashed,
slashed,
washed out,
abashed,
itchy,
match.