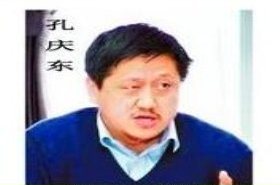 Random good picture Not show
1. And you will need all three of these Scorpio qualities in triplicate for 1993.
2. However, the Full Moon in Scorpio on May 16 should bring everyone to their senses and give some light relief.
3. The presence of Mars in Scorpio is as clear a signal as you could wish for.
4. The Virgo - Scorpio couple is loyal and deep, with very strong ties.
5. Be of good cheer, dear Scorpio - now you will!
6. Scorpio is the strongest of all the star signs.
7. Work tips : Without some positive energy , Scorpio can go to extremes.
8. Pisces is mesmerised by Scorpio, happy to become part of a Scorpio's dynamic world.
9. The sun , actually in Scorpio, was shining across into Taurus.
10. Scorpio is a Water element , and this makes it a somewhat enigmatic sign.
11. But a full moon in Scorpio often represents sorrow.
12. But Scorpio has two rulers, and the other one is Pluto.
13. Pour the champagne,(http://sentencedict.com/scorpio.html) dear Scorpio - you will certainly deserve to mark the moment!
14. Cancer's possessiveness will actually make Scorpio feel secure.
15. Scorpio's health Habits: Scorpio people are renowned for their energy and imagination.
16. SCORPIO & TAURUS: Polar opposites that actually do quite well together.
17. Mr & Mrs Ho of Scorpio East, whoalways been supportive of me.
18. Scorpio pets are intensely loyal and demand the strangers prove themselves.
19. Right. Sounds like you got stung by a Scorpio!
20. There was a Scorpio rising mentioned on this forum and rejected immediately, as "impropriate".
21. Virgo is a Mutable Sign and Scorpio is a Fixed Sign.
22. He had that elusive quality so distinctive of Cancer, Scorpio and Pisces.
23. Surely a Leo was more than a match for a Scorpio, nomatterhow deadly its sting.
24. If your birthday is between October 24 and November 22, then you are a Scorpio.
25. Scorplo's jealousy and possessiveness won't bother Pisces-in fact, it makes Pisces feel loved. Pisces's dependency is just what Scorpio is looking for.
26. The thirteenth house is called Ophiuchus, and it falls in that area between the end of Scorpio and the beginning of Sagittarius.
27. This intense and perceptive Water Sign would simply love a late-night masquerade ball. Perfect Gift: perfumes or colognes . Scorpio wishes to know everyone's deepest secrets.
28. You can take the sting out of raising a Scorpio.
29. Scorpio - the symbols of the male genitalia, and Virgo is like, but also from right-half to imagine, from the myth of Scorpio, Scorpio can know the source of jealousy.
30. Breaking trust is the worst thing you can do to a Scorpio.
More similar words:
habeas corpus,
writ of habeas corpus,
torpid,
corpse,
corporal,
corporeal,
corpulent,
corporate,
score,
scorn,
incorporeal,
incorporate,
scorch,
corporation,
discord,
incorporation,
esprit de corps,
scorching,
discordant,
scornfully,
carping,
underpin,
pious,
turpitude,
pioneer,
masterpiece,
copious,
champion,
espionage,
copiously.