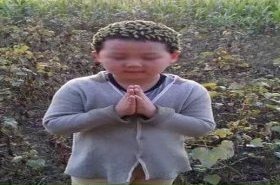 Random good picture Not show
1. If doctors fail thee, be these three thy doctors; rest, cheerful-ness, and moderate diet.

2. He who in adversity would have succor, let him be generous while he rests secure.

3. Business sweetens pleasure, and labour sweetens rest.

4. When the belly is full, the bones would be at rest.

5. A change of work is as good as a rest.

6. If one sheep leap over the dyke, all the rest will follow.

7. Anger rests in the bosom of folly.

8. Exercise, temperance, fresh air, and needful rest are the best of all physicians.

9. No man is the whole of himself; his friends are the rest of him.http://sentencedict.com

10. He that would live in peace and rest must hear and see, and say the best.

11. Lawsuits consume time, and money, and rest, and friends.

12. A change is as good as a rest.

13. An hour in the morning before breakfast is worth two all the rest of the day.

14. To have a stomach and lack meat; to have meat and lack a stomach; to lie in bed and cannot rest; are great miseries.

15. Rest breeds rust.
16. My interest is in the future because I am going to spend the rest of my life there.
17. Most people who've had chicken pox once are immune to it for the rest of their lives.
18. The company's sales figures for the first six months augur well for the rest of the year.
19. After stopping to rest, they proceeded up the hill.
20. A quite conscience sleeps in thunder,but rest and guilt live far adunder.
21. Quant à mon fr è re, il va rester à la maison avec mon grandp è re.
22. Combien de temps comptez - vous rester en France? ( Combien de temps resterez - vous ? ).
23. Avez - vous l'intention de rester toujours en frace?
24. Objective To realize requirements of information sub health related in military in service rester with different age and educational level, furthermore, establish an instructional project.
25. Some poor parents sell the children to affluent Haitians as indentured servants, or restaveks—from rester avec.
More similar words:
vested interest,
wrester,
forester,
arrester,
interested,
uninterested,
disinterested,
interest earned,
self-interested,
disinterestedly,
interest expense,
interest expenses,
lightning arrester,
disinterestedness,
worcestershire sauce,
rested,
crested,
forested,
arrestee,
rest easy,
arrested,
unrested,
ester,
stress test,
fester,
pester,
nester,
jester,
wester,
tester.