Similar words:
toilet,
abattoir,
hoist,
noise,
bourgeois,
boisterous,
pat,
spate.
Meaning: ['pætwɑː] n. 1. a characteristic language of a particular group (as among thieves) 2. a regional dialect of a language (especially French); usually considered substandard.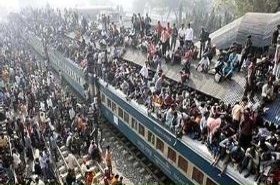 Random good picture Not show
1. In France patois was spoken in rural, less developed regions.
2. He speaks the local patois.
3. The Latin words died, replaced by ones in patois.
4. His comprehension of the patois was total.
5. Patois was a success for the group in so far as they used it succinctly to communicate rejection of authority.
6. Patois cannot be neglected if we wish to study the history and languages of Macao.
7. As a patois , or colloquial , slang is permeated with rich local color and flavor.
8. A substantial proportion of the population speak a French-based patois.sentencedict .com
9. Its leaders and managers refuse to speak a polyglot language derived from the patois of lawyers, accountants, and pop psychologists.
10. When you actually stop and fink about what you just said, you say oh no, I slipped back into Patois.
11. Both neighborhoods had a strong spiritual sense, a different musical culture, unique foods, and unappreciated patois.
12. And then, protected against the pitfalls of this curious patois, you can book your ticket to Tokyo in complete confidence.
13. The West Country dialect smacks as much of the farmyard as the patois of the French peasant, or the even more deliberate drawl of the Texan cattleman.
14. All consonants near the front vowel can be regarded as palatalized variphones to make oppositions to those near the central and back vowels in Mongolian Chakhar patois.
15. We will oversee the strategic implementation of decisions with a finely developed set of metrics, says Jones in the patois peculiar to those who spend 40 years as a leatherneck .