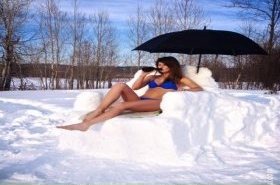 Random good picture Not show
1 If have paresis of congenital facial nerve, should undertake two years trailing the abnormal rate that exists with fixing place at least.
2 This is usually followed by a posterior paresis.
3 The complications included 4 transient paresis and 2 transient slurred speech.
4 Stage III disk disease causes partial paralysis (paresis) and results in the dog walking in staggering or uncoordinated movements.
5 Be in again occurence rate of long-term sex paresis is higher in operation and operation of parotid and extensive excision.
6 Benign enzootic paresis affects young , unweaned piglets for the most part.
7 Objective To analyse the clinical features in general paresis of insane(GPI)as to offering an early diagnosis.
8 Temporal postoperative cranial nerve paresis occurred in 3 patients but no CSF leak, and 1 patient went coma postoperatively.
9 Result: MCA reopened in 7 cases. M1 segment stenosis disappeared after PTA in 6 cases and 5 cases recovered from their hemi paresis .
10 The clinical symptoms were excessively sever and were characterized by severe consciousness disturbance (semicoma to coma, 6 cases), aphasia (5 cases) and bilateral paresis (3 cases).
11 Individual case can not give side having sheet or paresis of double flank nerve.
12 In tracking 45 of observation, 41 restore a function completely, did not offer as a gift leave any sequela, 3 unfinished restore completely,[www.Sentencedict.com] a paresis does not have functional improvement.
13 Objective:To analyse the clinical and image features of general paresis of insane (GPI) so as to make an early diagnosis available.
14 The presence of a syrinx is responsible for a cohort of specific signs and symptoms that range from dysesthetic sensations with classical algothermal dissociation to spasticity and paresis.
15 Conclusion. Lateral disc herniation causing compression of a thoracic root associated with unilateral segmental paresis of the abdominal wall is a rare condition.
16 Postoperatively, there was no any brain retraction injury demonstrated on CT scan in all cases, no evidence of enophthalmos, paresis of the frontal muscle, as well as the damage to the visual acuity.
17 Total resection was performed in 11 patients, subtotal resection in 3, and partial resection in 1. Transient cranial nerve paresis occurred newly in 3 patients postoperatively. No death occurred.
18 Complications included cerebrospinal fluid fistula in 1 case, mild facial paresis in 2, facial numbness in 6 and labial herpes in 11.
19 Objective:To check the safety and efficacy of the disinsertion of inferior oblique muscle for the treatment of long standing unilateral superior oblique paresis.
20 The meanwhile completed trial examines the effectiveness of the treadmill-locomotor therapy with the gait trainer LokoHelp on patients suffering from central and spinal paresis.
21 Paralysis of long-term sex face 13: 3 excise sacrificial branch to cause paralysis for facial nerve fibroma, 10 (3.9 % ) all be paresis .
More similar words:
resist,
resistant,
resistance,
irresistible,
nonviolent resistance,
antibiotic resistance,
thesis,
desist,
genesis,
nemesis,
synthesis,
exegesis,
prosthesis,
anamnesis,
hypothesis,
antithesis,
haematemesis,
photosynthesis,
book of genesis,
chondrogenesis,
resin,
paralysis,
resign,
reside,
preside,
residue,
resident,
residual,
foresight,
presiding.